By sheer coincidence, I came upon one of the most beautiful Greek Aegean villages I have ever visited - Molivos, located in the north of the island of Lesbos. The town is about an hour or so by public bus from Mytilini, and I fell in love with it at the first sight. It's strange to explain why I love Molivos so such: it's a pretty little village with a lively harbour and quaint cobblestone streets, but there is something about this little hillside village that captures my imagination. Instead of just spending a few hours there, I decided to rent a self-catering unit from one of the locals and stay there for one week.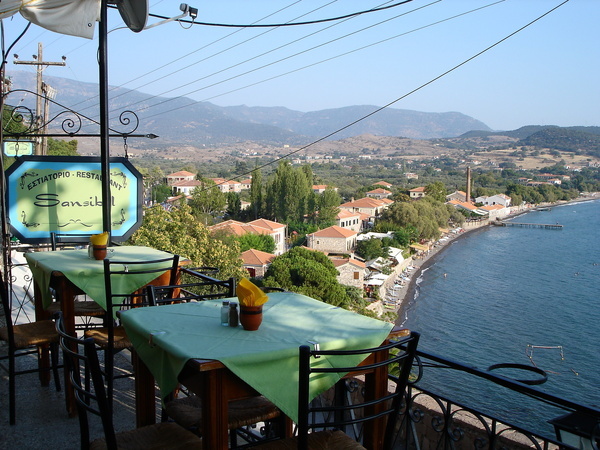 During the day, I would just visit one of the little cafes on the harbour front and enjoy a cup of coffee while admiring the picturesque view of the Aegean right in front of me. While some people might want to unwind themselves while on holidays, I found such views extremely enticing and made my brain cells work faster....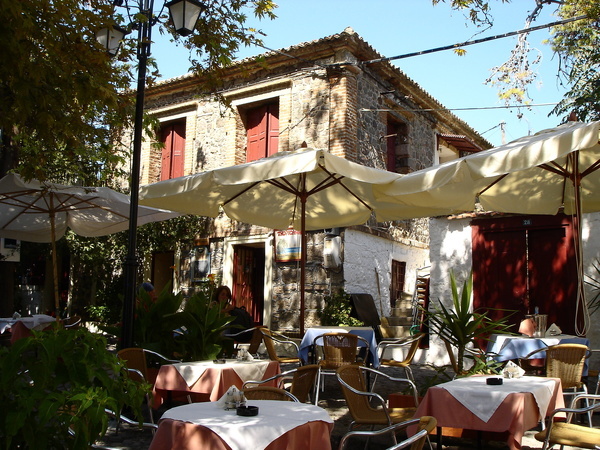 Village cafe, near my rental apartment in the centre of old town. This reminds me so such of some hill towns in Provence in the mid-1990s before it was overrun by tourists.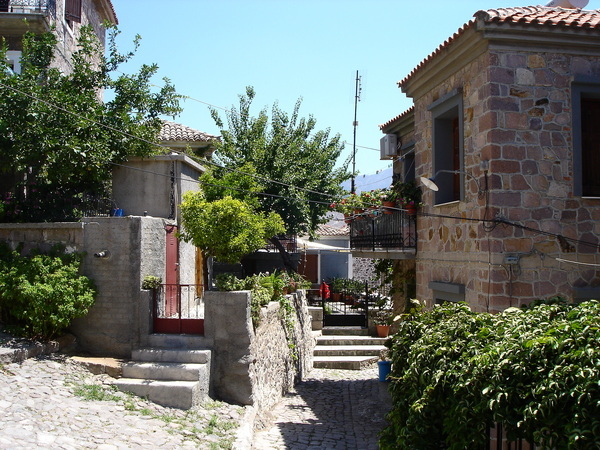 Side entrance to my holiday rental apartment. It was a lovely little flat with a lovely little garden.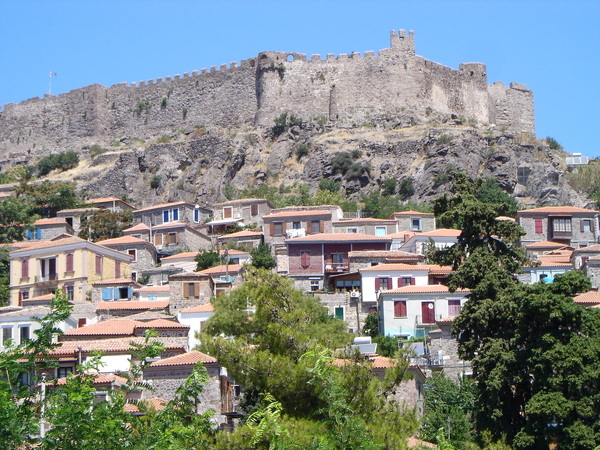 Like all the picturesque hill side towns, Molivos also has a hilltop fortress to complete its postcard-perfect looks.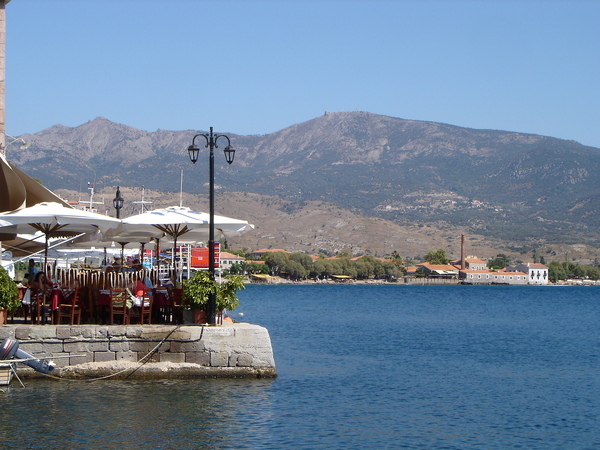 One of my favourite afternoon coffee spots on the harbour front, with a great view.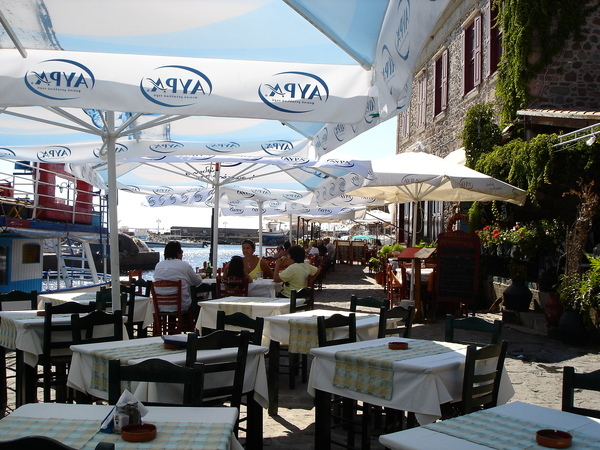 The thing I like about Molivos is, most of the visitors are Greeks from the mainland, because Lesbos is still relatively unknown to most people outside of Greece. As a result of which, the quality of foreign visitors to Lesbos are much better and one really gets the opportunity to enjoy Greece like the Greeks do.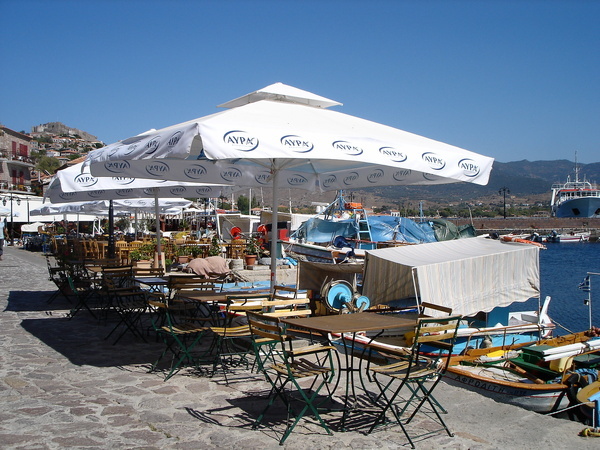 Busy little harbour of Molivos, where fresh seafoods are served at reasonable prices.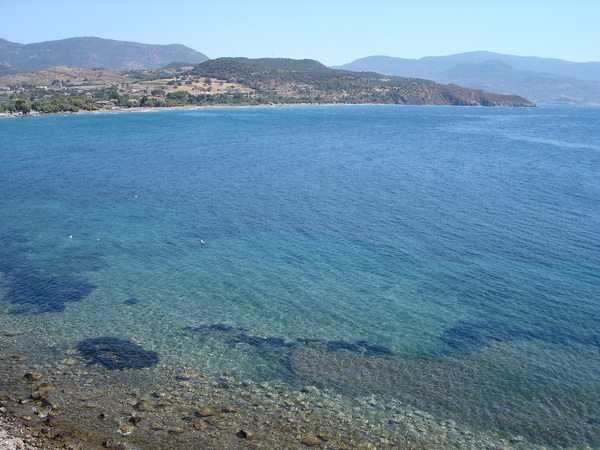 For those who want some sea and sun, the sandy white beach of Petra is just a short bus ride away.
Copyrights 2009. All photos and text by YC Cheng. All Rights Reserved.