Of all the cities I have lived in so far, Zurich actually ranks up there as one of my favourite cities of all time. I like living in Zurich, because it has the advantages of several other major cities:
a) Zurich is a very cosmopolitan place similar to London, with a highly diverse population profile, but is much more resident-friendly than London and certainly offers much better natural sceneries right on its doorsteps. And houses in Zurich are much better built and insulated than those in London.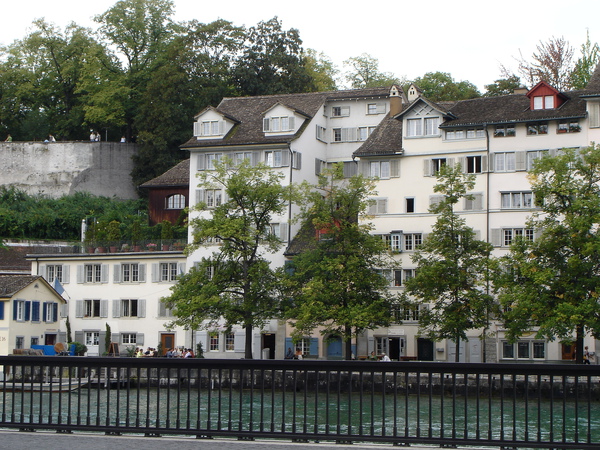 The Limmat flows through the centre of Zurich into Lake Zurich. Along the Limmat there are exclusive boutiques, cafes, restaurants and shops. Elegant life style in Zurich comes at a hefty price tag, however: eating out is extremely expensive in Zurich. Be prepared to cook at home yourself most of the time unless someone pays for all your expenses.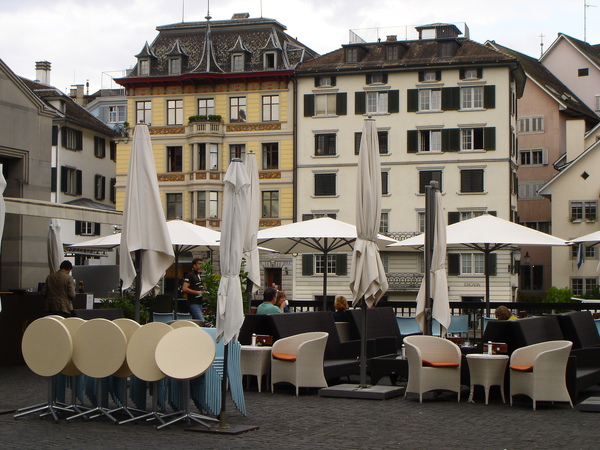 Stylish cafe on the bank of the Limmat with a crisp, modern decor and good view of Zurich's Old Town.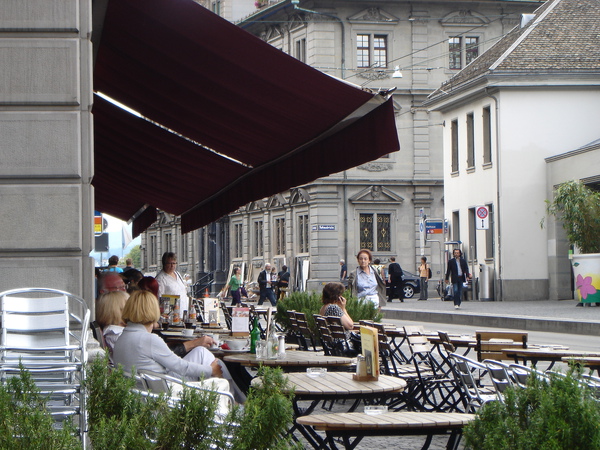 Viennese style outdoor cafes at the bank of Limmat. On a sunny spring day, locals and tourists alike sip their coffees and enjoy some fresh air.