For those who like Italian and Indian food, Malta is a good place to sample these cuisines at very reasonable prices. You even find some decent Chinese (albeit Cantonese-style) restaurants on Malta.
Given the historical linkage to southern Italy, it's not a big surprise that you can find excellent and authentic Italian pasta dishes on both Malta and Gozo. And I am positively surprised that many Maltese restaurants serve not just the usual variety of pastas, but they make good risottos too (and with a twist - adding ingredients such as ginger and lemongrass that give the dish a refreshing taste).

As for Indian and Cantonese cooking, all I can say is the quality of food and the variety of choices available are much better than what you can find in most of western Europe, with the exception of UK. In addition the general price levels on Malta and Gozo are also much cheaper than in France, Germany or England, which means your euro or pounds go much further here on Malta should you decide to dine out. For less than 10 euro per person excluding wine or alcoholic drinks, you can have a very satisfaying, high quality meal.
Too bad I only had 5 days' time; would love to try out more restaurants on both islands....
L'Ankra Restaurant, Mgarr, Gozo Island: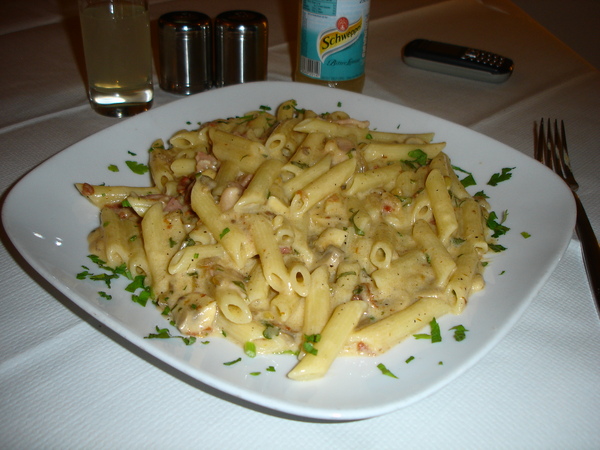 Very popular family-run restaurant serving Italian and Maltese cuisines, good seafood dishes. Reservation recommended if you are going there on the weekend. Open for dinner only. The place is on the road leading uphills from Mgarr's harbour (where the ferry to Malta departs), with good seaview.