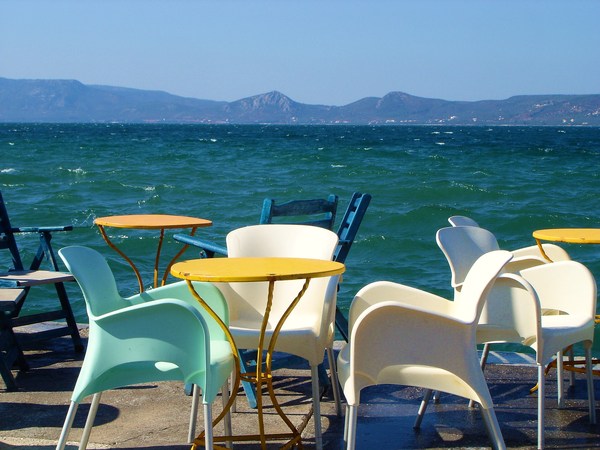 Northern Aegean could get very windy anytime throughout the year, even in August....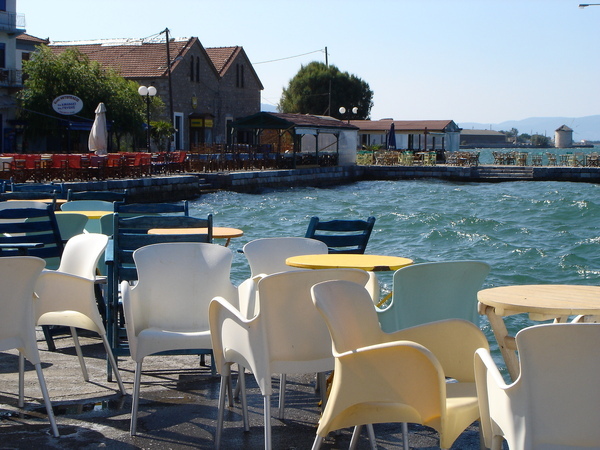 The little fishing village of Perama is a popular place for locals to enjoy freshly prepared seafood and admire the splendid views of the Aegean.
Perhaps it was the bleakness of the hills, or the vast openness of the sea, but the view of this part of Lesvos reminds me of ..... guess what, northern Scotland.
Just like in Scotland, when it gets windy, with waves splashing up against the shore, be prepared to don your wollen sweater and a wind breaker, for it could get very cold despite the sunny blue sky above you.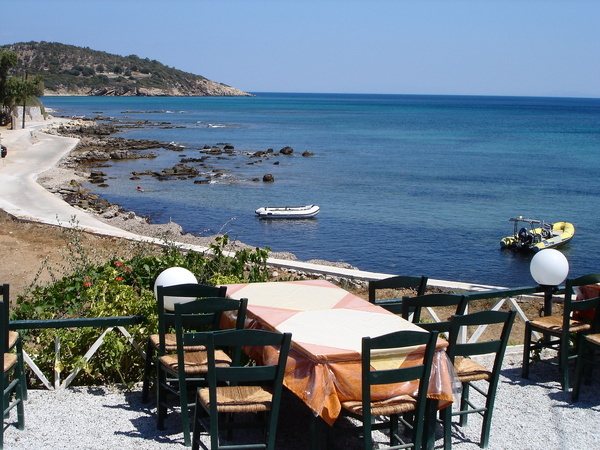 Lesvos has many secluded coves dotted with family-run eateries, where you can enjoy a hearty home-made meal, swim in the sea and continue your afternoon with a glass of freshly prepared milk shake.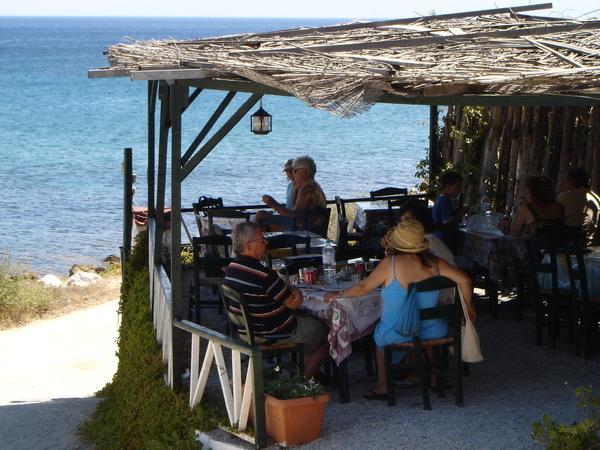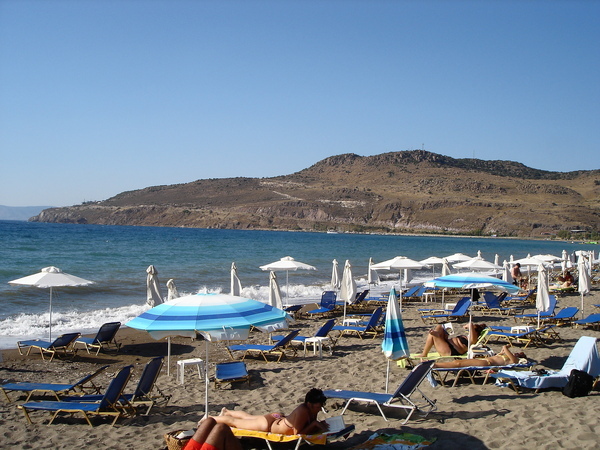 In addition to small coves, Lesvos also has several blue flag beaches, such as the one seen in this photo at Patras, about 2 hours by bus from Mytilini.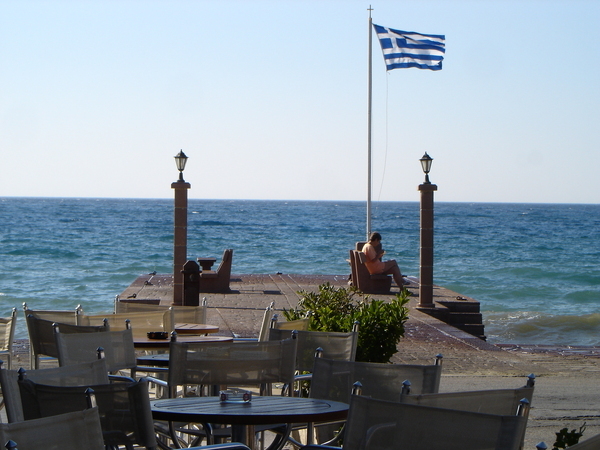 The pretty little beachside village of Patras has a photogenic Greek Orthodox church built right on top of some rock mass in the middle of the village. Ever since the early 20th century, hand-painted posters featuring Patras' famous Orthodox church have been used by local authorities to promote tourism on Lesvos.
There are frequent ferry connections throughout the year between Mytilini and the turkish port of Ayvalik, Dikili and Foca.
Although the island is not well-known outside of Greece, Lesvos is a popular weekend holiday destination for Greeks seeking to escape the heat and pollution of Athens. As the island is not geared towards tourism, the number of hotels and private rooms available for rent are relatively small compared to other major holiday islands in Greece. It is highly recommended to reserve your rooms in advance, especially in the summer months and over the weekend. Otherwise you might be forced to pay much more for a room.
Copyrights 2008. All text and photos by YC Cheng. All Rights Reserved.