Korres is a very well-known herbal skincare brand in Greece, and has been one of my favourite skincare products brands. Among their numerous facial lotions, creams and gels, the Greek Flora: Mastiha series, have firmly conquered my heart.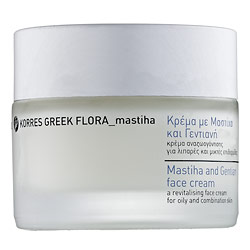 I first came across Korres Mastiha skincare products at the Mastiha Shop on the island of Chios.
Long before my visit to Chios, I have been intrigued by the medicinal properties of Mastic. This plant is unqiue to the southern part of the island of Chios. Attempts to transplant this unqiue fauna species to other parts of the world have failed. For some reason, only mastic trees grown in the southern half of Chios will produce the prized mastic gum. (even trees grown in northern Chios do not produce mastic gums) It is said to be anti-septic and has been used since the Roman times as a healing agent and oral refresher. It is also an important ingredient in Middle Eastern cuisines. Given the rarity of the mastic plant, the Mastiha series products are available only in selected shops and stores in Greece.
The 'Mastiha with Gentian Face Cream' is specially formulated for combination/oily skin. It has a light, non-glossy texture that nourishes and soothes the skin without being too greasy or oily. My skin tends to become slightly more oily in the summer months: this unperfumed cream is easily absorbed by the skin, giving it a soft-on-the-touch texture.
Since I am a fan of both Korres and skincare/bodycare products with mastic as the active ingredient, I also bought the following items during my latest visit to Chios to complement my existing mastic skincare products collection: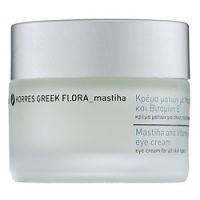 Korres Mastiha and Vitamin E Eye Cream: this is one of the best eye creams I have ever tried on. It is easily absorbed, does not feel greasy, does reduce some wrinkles and does not cause migraine (strange enough, I am allegric to certain brands of eye creams produced by some of the world's most renown cosmetic firms - their active ingredients seem to cause some forms of migraine soon after I have applied them near my eye areas - but this Korres eye cream does not such adverse side-effect). Thus it has established itself firmly on the top of my 'Best Eye Creams' list.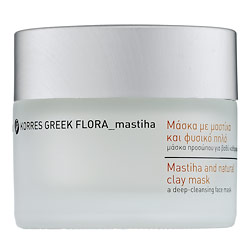 Korres Mastiha and Natural Clay Mask: this facial deep-cleansing clay mask contains precious mastic oil and natural clay which readily clarifies the pores and absorbs excessive sebum. It does not dry out the skin after use and is suitable for those whose skin tend to become oily in the hot summer months.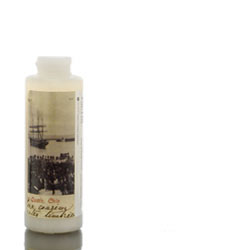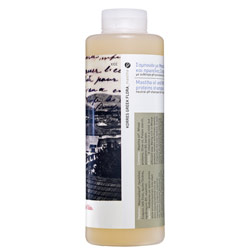 Left: Korres Mastiha Oil with Aloe Shower Gel. It cleanses the body gently without drying out, feels soothing and supple after use. Unperfumed and does not leave residue on the body.
Right: Korres Mastiha Oil with Wheat Proteins Shampoo.
Copyrights 2009. Photos taken from Korres official website. Text by YC Cheng. All Rights Reserved.