Although I am a fan of rail travel, I seldom travel around Turkey by train, because many of the places I wanted to visit cannot be reached by rail. Travelling by train in Turkey has something romantic and sentimental about it: it brings one back to the golden age of epic train journeys immortalised by films and novels, when the legendary Orient Express was the epitome of travelling in style.

Which is why I decided to take the opportunity to travel with the overnight sleeper 'Curukova Mavi Espress' from Ankara to Adana. Initially I had wanted to take the overnight sleeper train from Istanbul's Haydarpasa Station all the way to Adana, but this train has been suspended until autumn 2009 due to engineering works on the rail tracks between Konya and Adana. So I had to choose between going by sleeper train from Istanbul to Konya, then change to a day-time train to Adana; or to go via Ankara.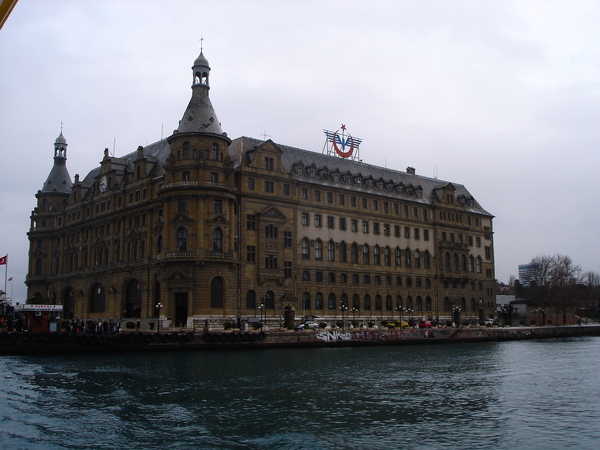 Haydarpasa Train Station, located on the Asian side of Istanbul, near Kadikoy. Haydarpasa Station also has its own IDO ferry terminal. There are regular ferries across the Bosphorous from Haydarpasa to Eminonu or Karakoy.