Some people wonder how a one-day boat trip on a traditional turkish gulet looks like. Before I had the chance to experience the sensation of sailing across the Aegean on a traditional gulet, I thought boat trips were all about swimming, sun bathing, fishing and lots of drinks and loud music en route.
But it is actually more than that, especially on a hot summer day. While it is steaming hot on land (it was more than 40 degrees Celsius in the shade in June!), on the sea you can feel the cooling effects of the sea breeze, wonderfully gentle and soothing. Of course, lots of sun lotion with a SPF of 30++ or more is am absolute must, otherwise your skin will get sunburnt within seconds due to the reflective effects of UV rays.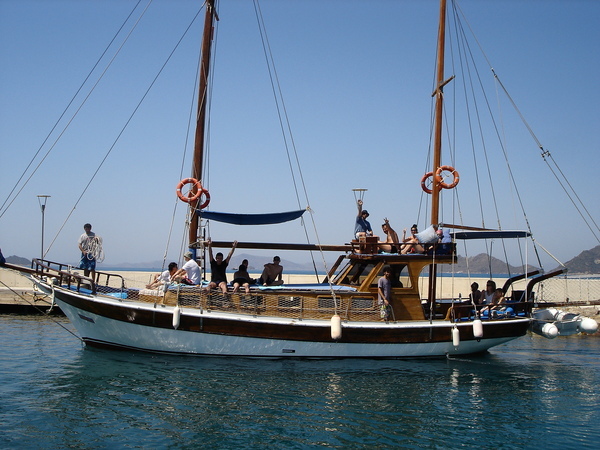 Even the sea looks more tempting and alluring than on the shore. After you have tried swimming in the sea while on a boat trip, you won't feel like swimming on a beach anymore. The quality and colour of the water in the sea is just much better than on a beach.
The fabulous Aegean Boat Trip starts here....