There are not too many guidebooks about the Azores. Of the few that are still in print, some of them offer somewhat misleading information concerning the availability of beaches suitable for families with children. One of them stated that the Azores are not suitable for swimming due to the lack of sandy beaches.
Which, in my opinion, is not quite a correct statement. If your concept of sandy beaches comes directly from postcard impressions of long, white soft sandy beaches of the Caribbeans, then beaches of the Azores are not for you. There are plenty of secluded coves and sandy beaches here in the Azores, but they are not of soft, white sand, but coarse, black volcanic sand beaches.
Yet these black volcanic sand beaches have a unique beauty of their own: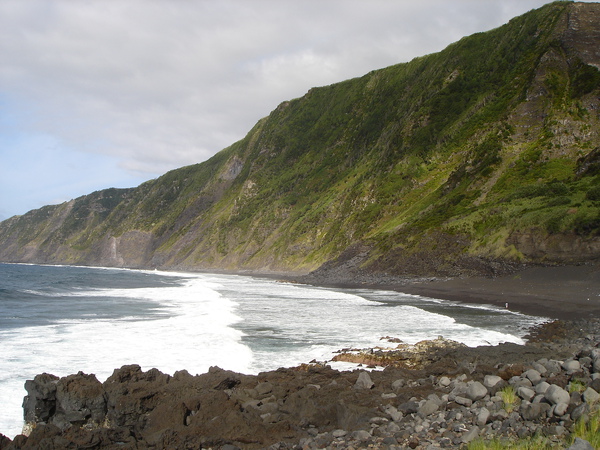 Faja is a very secluded beach located at the western tip of Faial. There are no public transports to this beach, so you need a car or a taxi to get there.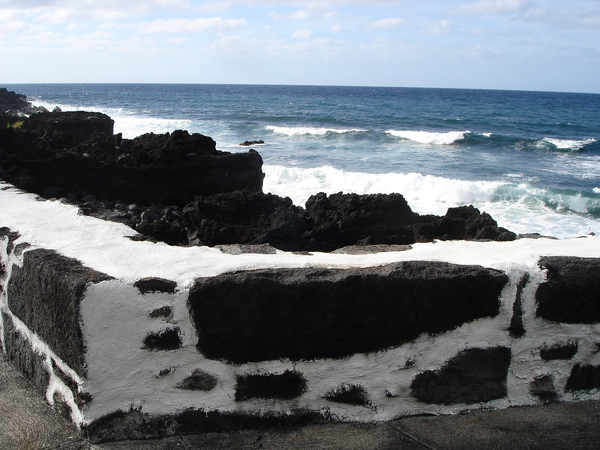 Powerful waves lashed against black volcanic rocks and stone walls.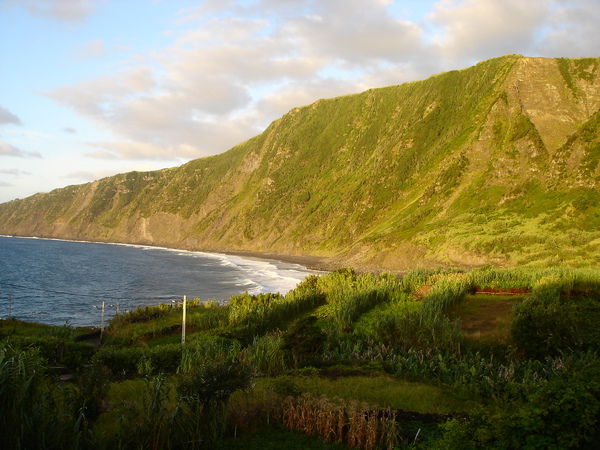 Amazing evening lights and beautiful waves.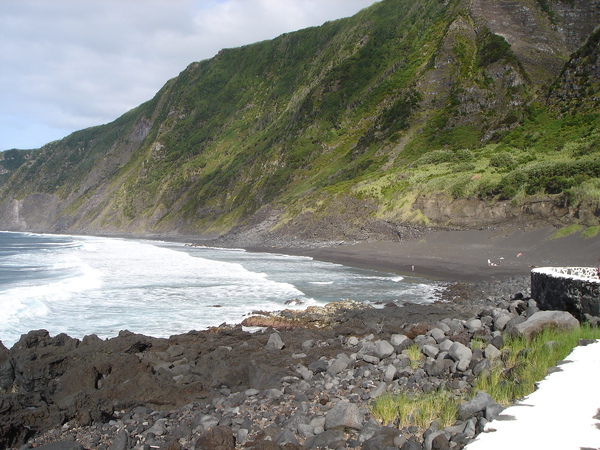 The quality of the water is excellent and in August, is warm enough for small children and adults alike. It is not always so windy at Faja, just make sure you test the water before you run off into the ocean.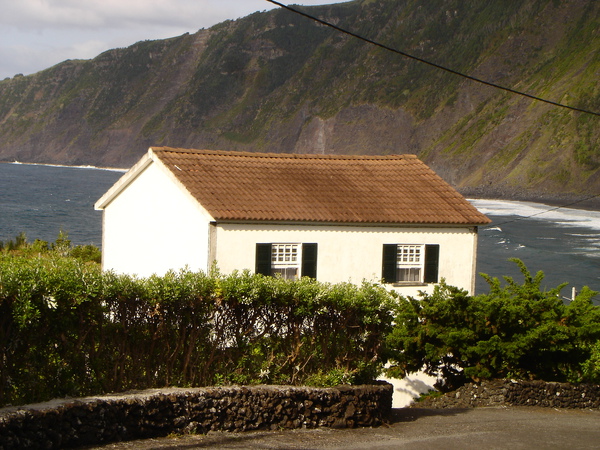 There are many pretty holiday cottages in the village, but with no supermarket or shops nearby, I found it daunting to spend an entire week here unless you have a car.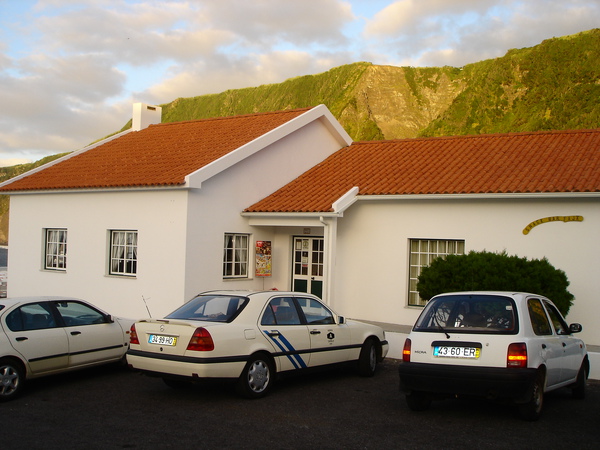 The good news is, there is an excellent family-run snack bar/restaurant that serves delicious snacks, french fries, steaks and freshly-baked pizzas at reasonable prices. It is certainly worth a try!!
Copyrights 2009. All Rights Reserved. All text and photos by YC Cheng.