Praia de Almoxarife is just a short drive away from Horta. There are also 2-3 buses per day from Horta to Almoxarife (except for the weekends). It is a well-equipped beach, with showers, toilets, life guards, a small library on the beach and several restaurants nearby. To our surprise, the beach of Almoxarife is a certified blue-flag beach!! (There are several blue-flag beaches on the island of Faial, by the way)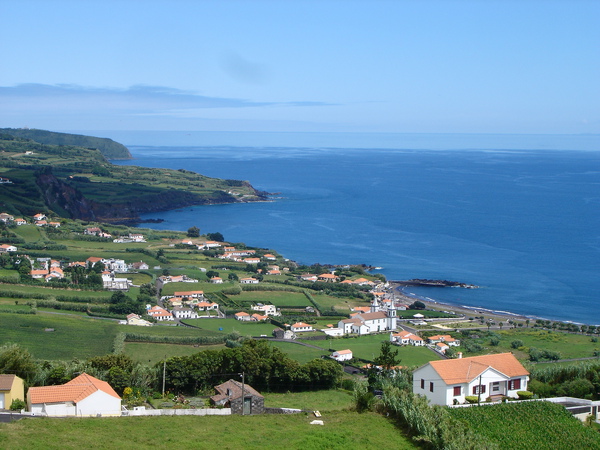 The view of the pretty little town of Almoxarife and its blue-flagged black sand beach from the top of the drive down the hill towards the ocean.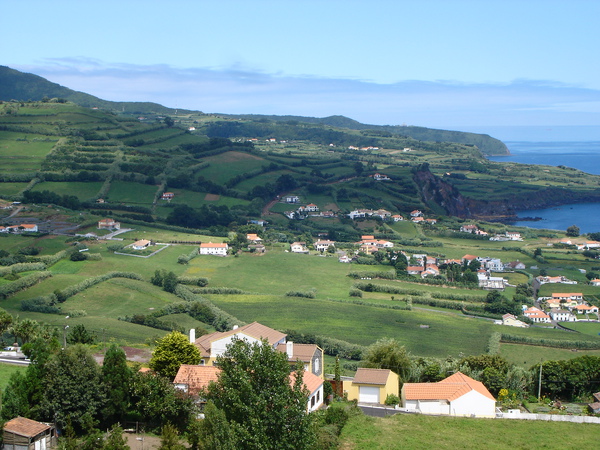 Beautiful, lush green pasture surrounding the valley of Almoxarife. With a scenery like this, little wonder that the Azores produce some of the best cheeses in the whole of Portugal.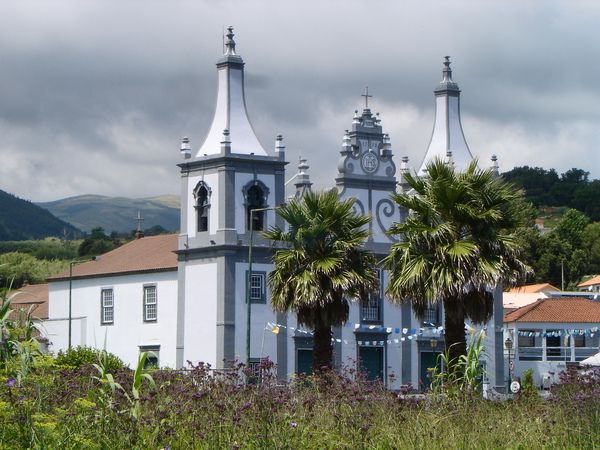 The pretty little church of Almoxarife.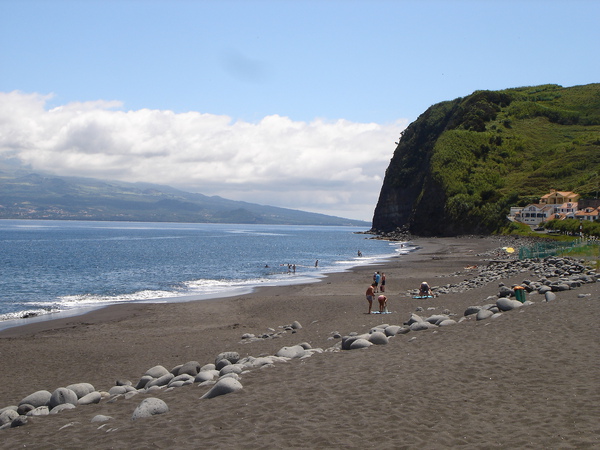 The black sandy beach of Almoxarife. Most Azoreans arrive after 2pm; this beach is a popular place for sunbathing and swimming among both the locals and tourists alike. But unlike the over-crowded beaches of the Algarves, here you would find plenty of spaces for everybody.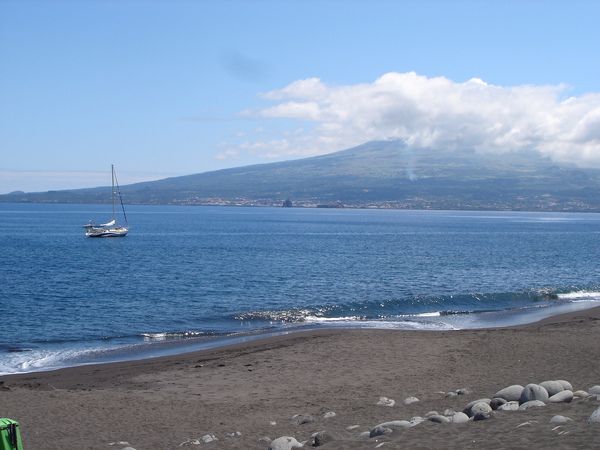 Directly across the 'Canal' is the island of Pico. On a good day, you can enjoy the full view of Pico whilst lying on the beach.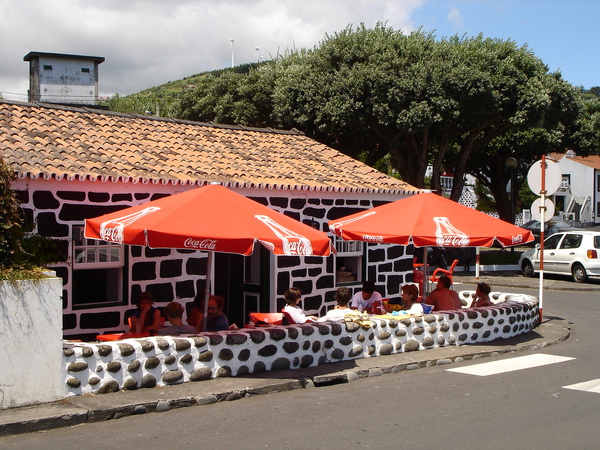 In between the swimming/sunbathing session, locals have some snacks and a cup of galao (coffee with milk) at one of the beach snack bars along the seafront. This one looks like a traditional cottage from an English village....
Seriously, Almoxarife is a beach suitable for the whole family, even for children. If you are on the Azores and are looking for a good beach, go for this one.

Copyrights 2009. All text and photos by YC Cheng. All Rights Reserved.