Horta is named after Joss van Hurtere, a Flemish nobleman who founded a small settlement on Faial and which later came to be known after the transliteration of his name. The town is actually much prettier than I thought, and its surroundings and public infrastructure certainly are kept in a much better state than many of the towns on Mainland Portugal.The town is set amidst picturesque settings: with green hills in the background, blue oceans and the impressive sight of the volcano of Pico rising high up above the horizon into the clouds.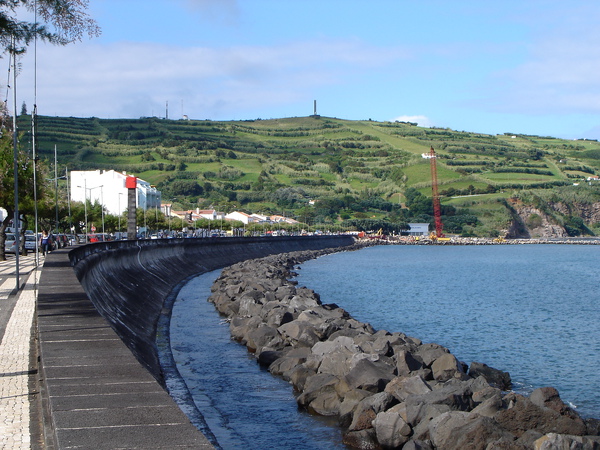 The promenade of Horta's marina.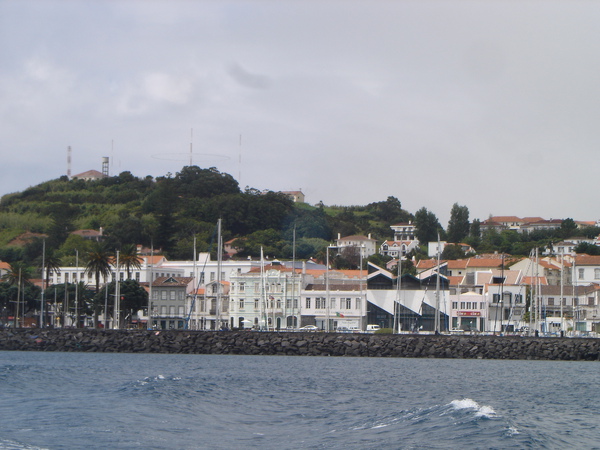 The viewof Horta's promenade from the sea.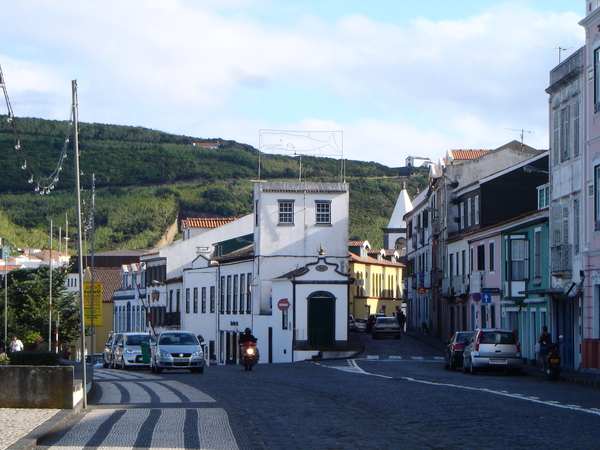 There are just a few main streets in downtown Horta, this Rua Vasco da Gama, running parallel along the Marina, is one of them. Both TAP Portugal and SATA have their office on this road.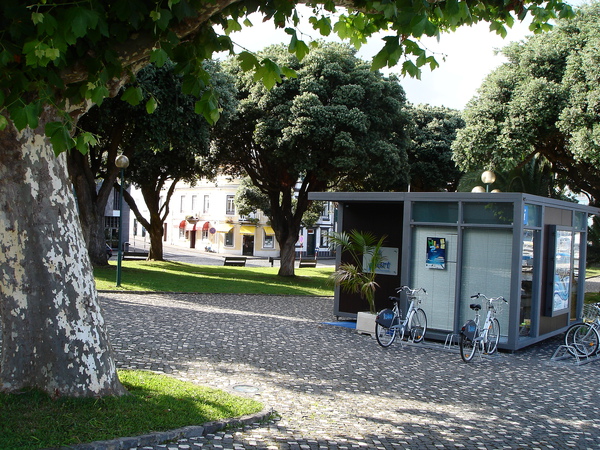 Horta's Tourist Information Office in located right next to the Marina, on a shady square right next to the posh Pousada de Santa Cruz.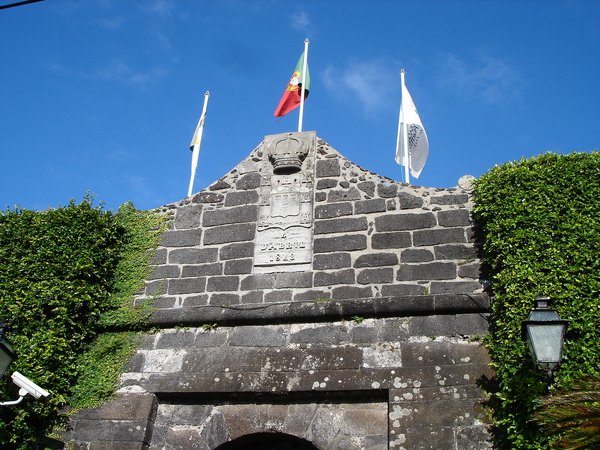 The Pousada de Santa Cruz was formerly a chapel but is now a 4 star hotel, with a terrace offering good views of the Marina.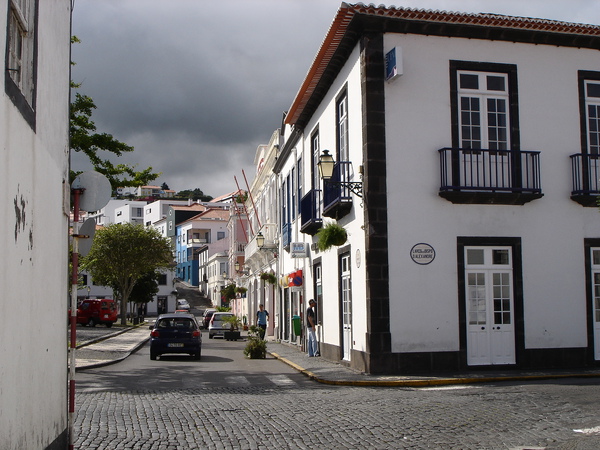 Classic Azorean architectures in downtown Horta.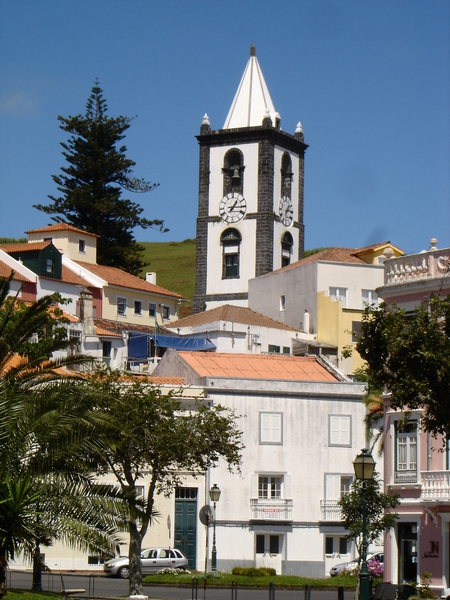 Traditional Azorean church tower set against the backdrop of sunny blue sky.
Copyrights 2009. All Rights Reserved.