I love cafes. It is not just a lifestyle: it is a ritual. Everywhere I go, I will try out the cafes in town and find one that I prefer most. In Portugal, you will easily find plenty of decent bars and cafes that serve excellent gelao (coffee with milk) at reasonable prices, but this one, Cafe Internacional right across the road from Horta,'s Marina stands outfrom most other cafes in Horta because of its art deco/Jugendstil (Art Nouveau) interiors.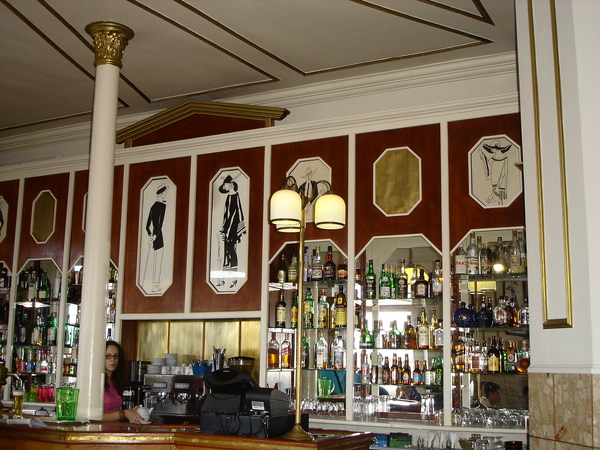 The main counter of Cafe Internacional. The location of this cafe is ideal, right across the road from Horta's Marina and a stone throw away from the Tourist Information Office, the Pousada de Santa Cruz hotel as well as Cafe Sport Peter.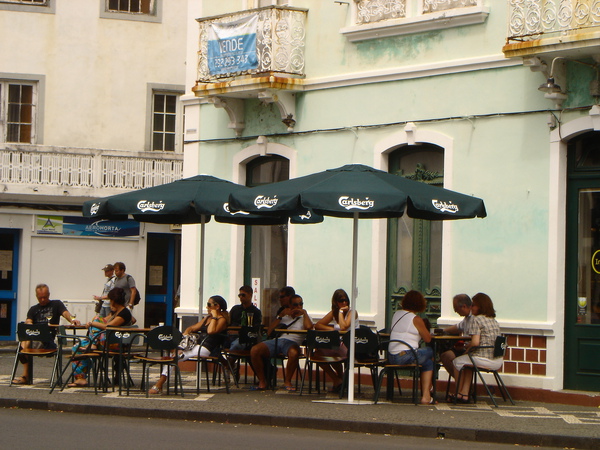 You can have your cup of gelao on the seats outside, which offers a good view of the marina. The exterior of the building looks a bit dilapildated, but it is almost always like that in Portugal (Lisbon and Porto are amongst the cities with the highest density of beautiful dilapildated buildings in the developed world), so there is nothing to worry about. As long as the interior is well kept and clean, Portugese do not seem to care how the outside appearance is like.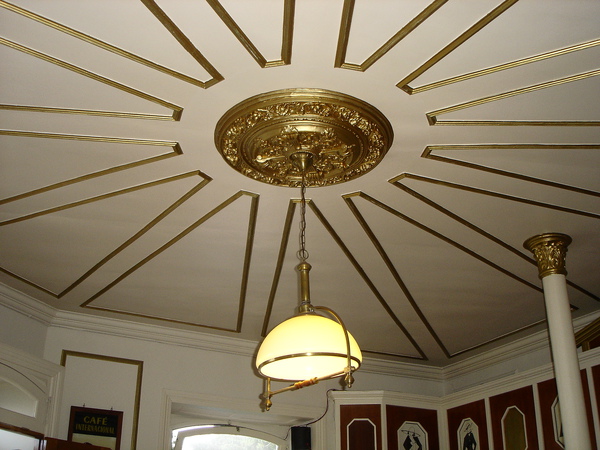 Pretty ceiling decors and ceiling lamp from the era of beauty (Belle Epoche).
The thing I like about Cafe Internacional is, although it has such elegant decors, the prices are very down to earth (like most of the cafes in Portugal) and one feels completely at ease while inside. In terms of the flaire and the theme of its interior decorations, Cafe Internacional resembles very much the up-market Viennese society cafes,. However, there are no throngs of American or Asian tourists waiting outside in line to be seated, nor arrogant waiters who impatiently hurry customers around whilst taking the orders for food and drinks. Here in Cafe Internacional, you don't have to finish up your coffee within 20 minutes; you can sit there any long as you like, chat with the service personnel at the counter, enjoy your coffee whilst reading your favourite newspaper, or simply look around and submerge yourself in the relaxed atmosphere. Unlike their Viennese counterparts, there is nothing pretentious or assuming here. During weekends, you can watch live football matches on the flatscreen TV together with a bunch of enthusiastic locals over some cold beer and drinks.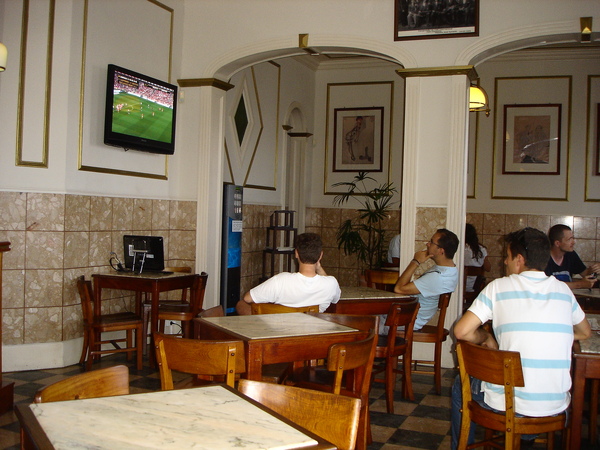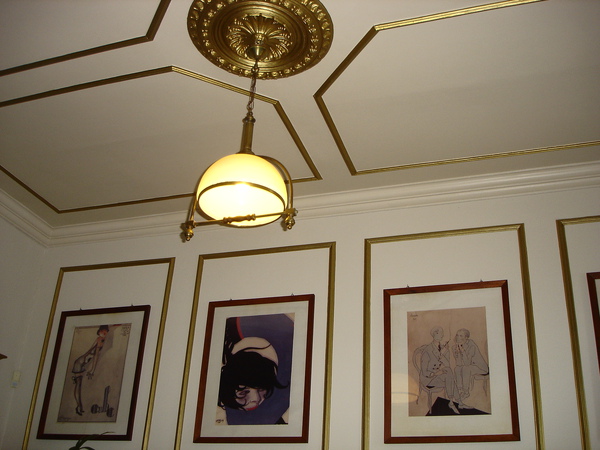 Copyrights 2009. All Rights Reserved. All Photos and Text by YC Cheng.