For those interested in Greek mythology, it was said that Gozo was the island on which Odysseus was kept captive for seven years by the beautiful nymph, Calypso. Given the smallness of the island (it tookebarely 24 hours to explore major sights on the island), it is hardly surprising that Odysseus longed to return home, even though he was promised immortality by his demi-God lover.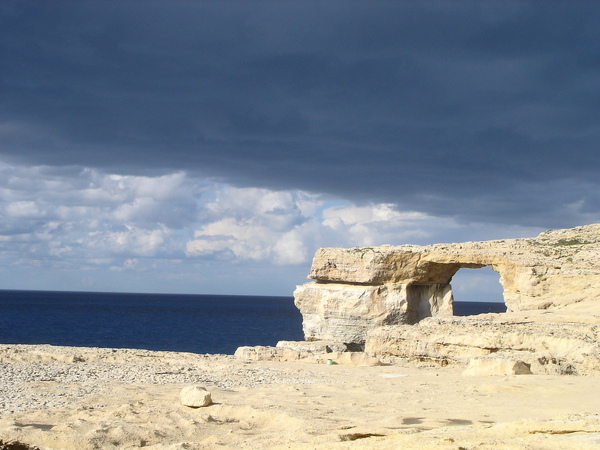 The famous Azure Window on the island of Gozo - a nice place to get fresh sea breeze and views.
While it was surely interesting to visit Gozo and spend a few days on the island, but it was so small and somewhat boring that, unless you have friends on the island or you enjoy staring out of your windows to the sea days on end, you probably would want to spend more time on Malta instead.
This is not to say Gozo is not an interesting place to visit. There are several archeological sites on the island, and I spent many idyllic hours admiring the nice view over the picturesque harbour and the Gozo Channel while sipping tea on the terrace of the Grand Hotel in Mgarr. There are also a few excellent restaurants on the island - I am sure I will pay Gozo another visit should I ever visit Malta again - but 3 days on Gozo is, to be honest, a bit too much for me.
From Malta, Gozo Channel Lines operate hourly ferries to Gozo every day. And there are a few decent hotels with good facilities on the island of Gozo. I am quite pleased with Grand Hotel Mgarr, where I stayed for 3 days. They have very good buffet breakfast, with local specialities such as marinated olives, sheep cheese, fresh fruits, honey, yougurt etc. but also proper English Breakfast (with lots of crisply grilled bacons, freshly prepared fried eggs, sausages etc.), very satisfying for those who are not afraid of high-calories and high-cholestrol food.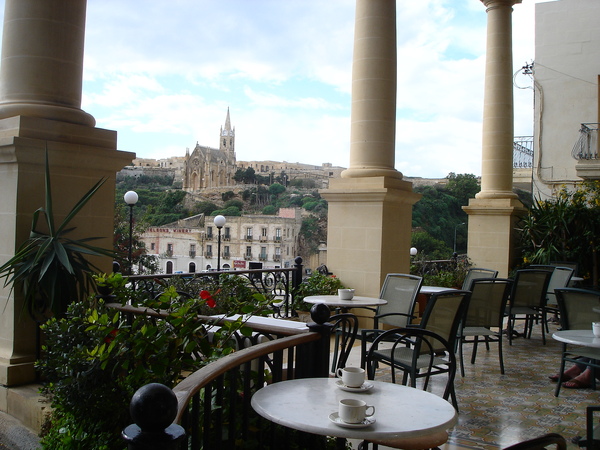 Tea Terrace in front of the Breakfast Room of the Grand Hotel, Mgarr.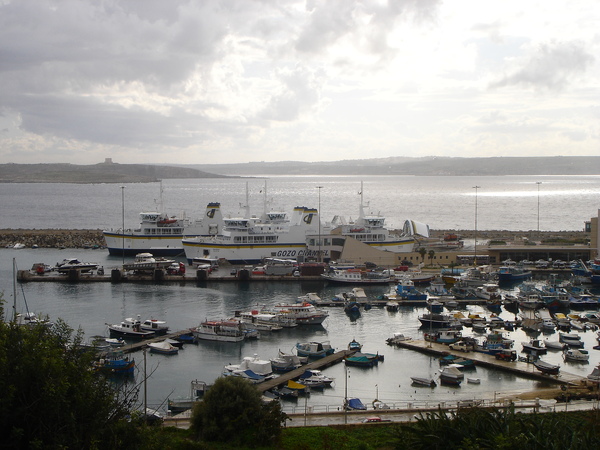 View from my hotel terrace - the little harbour of Mgarr, with the Gozo Channel Lines ferry terminal in the background. Hourly ferries operate between Gozo and Malta every day till late in the night. The island on the right in the background is Malta; the one to the left with a watch tower is the islet of Cominos.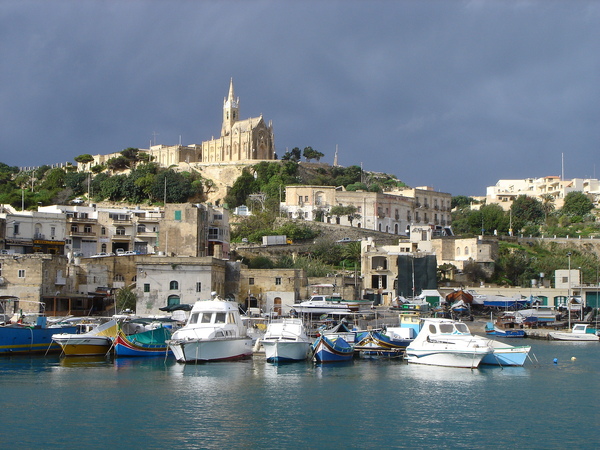 Pretty little town of Mgarr. As soon as my flight touched down at Malta's Lupa International Airport, I took the Gozo Channel shuttle to the ferry terminal and boarded the ferry to Mgarr. It is a small town with two streets and perhaps some several hundred inhabitants. Hourly buses connect Mgarr with Gozo's main city, Victoria (Rabat as it is known in the local tongue).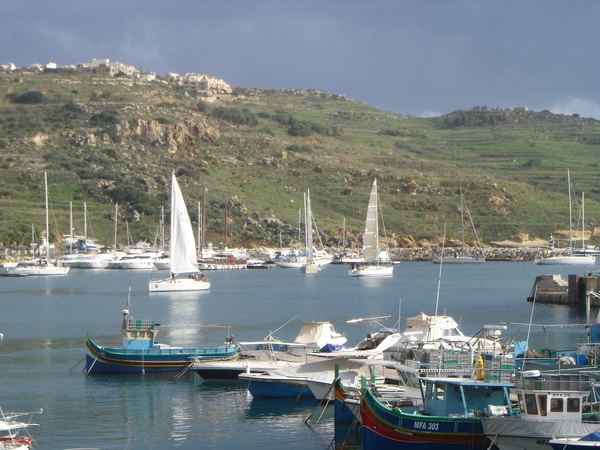 Apart from car ferries and private yachts, Mgarr's habour also hosts many local fishing boats which ply the waters nearby.
Copyrights 2009. All Rights Reserved. All text and photos by YC Cheng.