Most of Samos' vineyards are planted with Muscadet, the famous white varietal that makes a sweet, flowery, almost honey-like, white wine. The colour of this wine is golden and has a relatively high alcohol content for a white wine (more than 12%).
The vineyards of Samos are located on the hilly slopes facing the sea. During the day, long hours of sunshine make sure that grapes have sufficient natural sugar contents essential for the sweet Muscadet wine, while the cooling sea breeze that blows from the Aegean provides for ideal growing conditions during the hotter months of the year. As a result of hot sun and sea breeze, the natural sugar contents of Samos' white Muscat grapes is among the highest of all white varietals.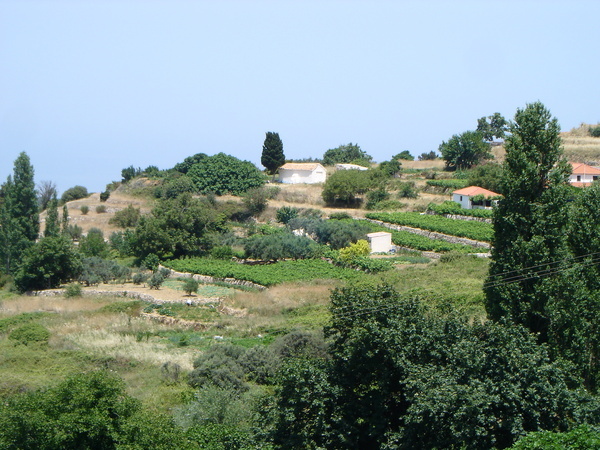 A typical wine village in Central Samos. Viticulture is one of the most important economic activities on Samos. A bottle of top-class white Muscadet from DOC Samos (Samos Wine of Origins) can fetch up to a hundred euro in luxury restaurants in Athens and other major cities in the world.
Many village cooperatives handle the production of white wines. One of the biggest of such farmers' cooperatives is located at the port city of Karlovassi, Samos. There you will have the chance to join free wine-tasting session and try out different types of Muscadet wines.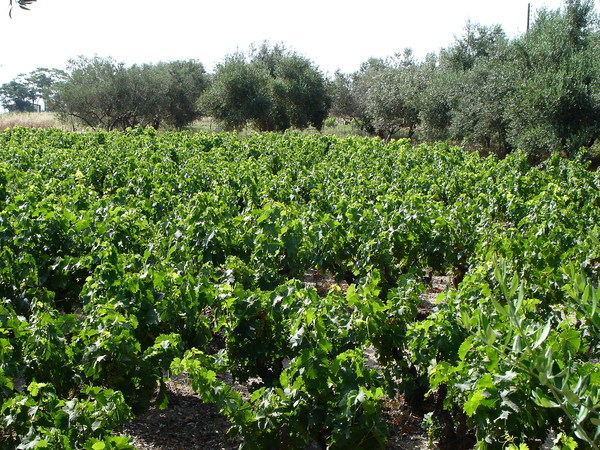 A close-up view of Muscadet vines among olive groves
Muscadet is a fairly robust varietal. Unlike some varietals such as Pinot Noir or Riesling that are extremely sensitive to climatic conditions and soil factors, Muscadet thrives in hot climates and can be planted directly on the ground (the only other varietal that could be planted directly on its root stocks without any support is Zinfandel).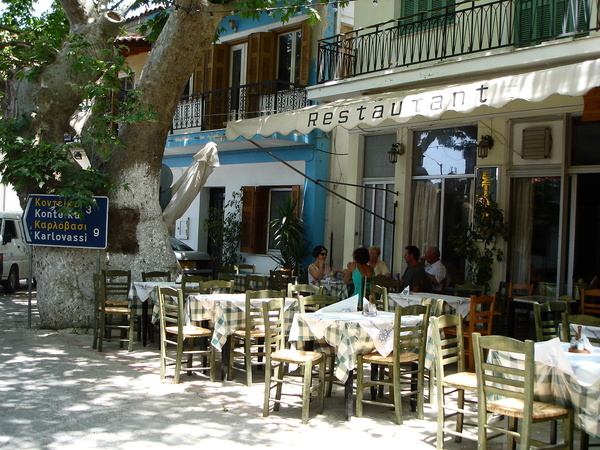 A small wine-growing village in the Central Samos. The local taverna serves good local dishes and good local white wines.
Copyrights 2008. All text and photos by YC Cheng. All Rights Reserved.