Kokkari is a small fishing village on the northern shore of Samos island. It is very tacky to say this, but I sort of fell in love with Kokkari as soon as I saw the place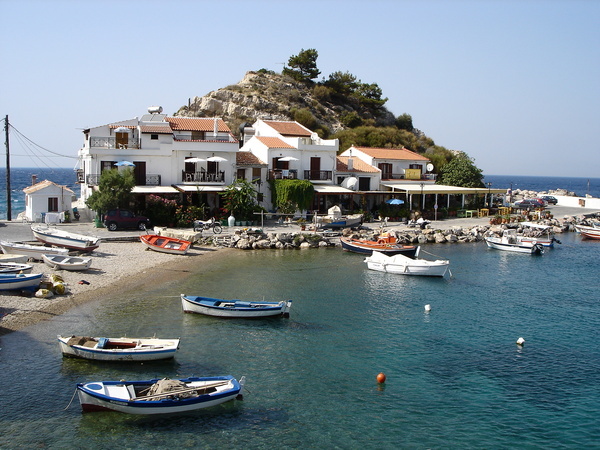 It is a very strange feeling: sometimes you look at a place, and you know immediately you are going to like it. There is some kind of strong emotional attachment, even though I had never been to Kokkari before.
The little village of Kokkari is now a popular seaside resort, full of little cafes, bars and seaside restaurants, obviously there must be a lot of people who also love Kokkari very much
The village is about 10km outside of Vathi, there are frequent bus connections to and from Vathi's central bus station, and you can also go by taxi (about 10 euro one way).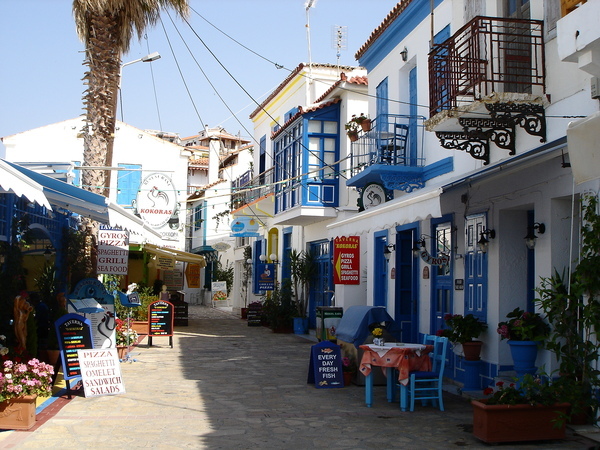 As usual, everywhere I go, the first thing I do in the afternoon is to look for a nice cafe that serves illy coffee
... here is my cafe of choice in Kokkari - with great seaview and comfortable seatings outside in the shade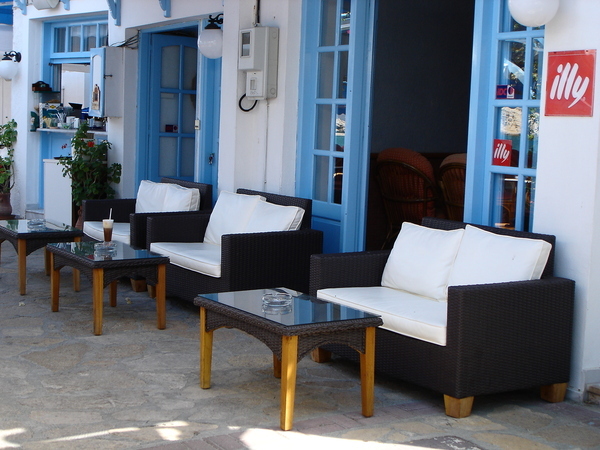 Because it was still early in the afternoon, and it was at the beginning of the tourist season, the town was quiet and I can enjoy the atmosphere better. There are many decent sea side fish restaurants and taverns serving local specialities.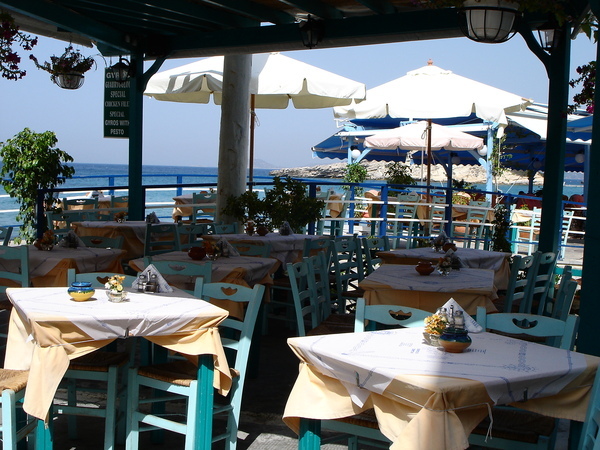 It was very hot - more than 35 degrees Celsius in the shade. I bet everybody was at home or in their hotel rooms enjoying the air-cons or having a splash in the hotel swimming pool. The place only comes to life when it gets cooler in the evening.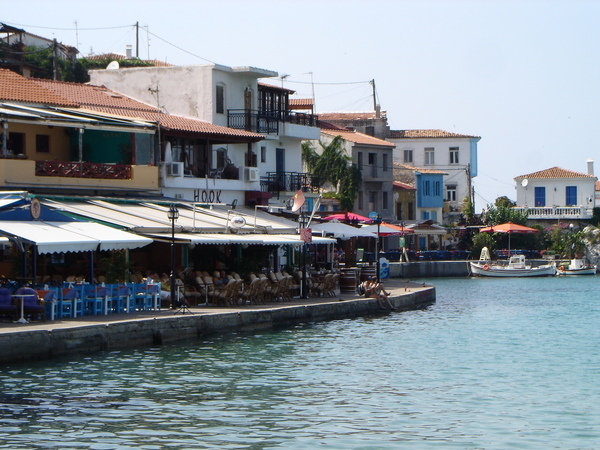 Nice houses with blue window-doors and white washed walls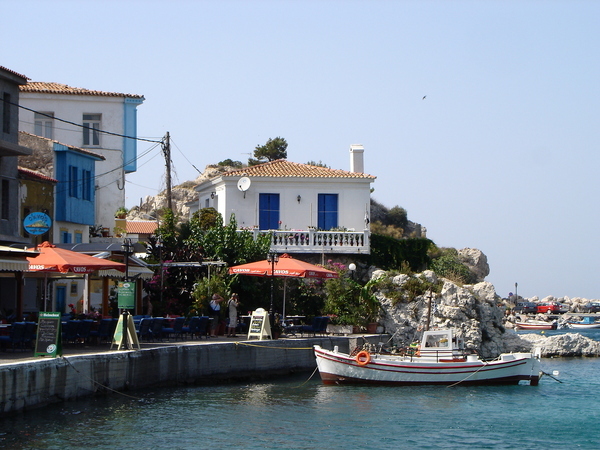 Copyrights 2008. All text and photos by YC Cheng. All Rights Reserved.