Porto has been on my agenda for many years because of the world renown Port wine. Port wine, a kind of fortified red wines aged in wooden barrels or in bottles, became popular with the English during the beginning of the 18th century. In order to prevent the wines from becoming spoilt whilst on the way from Porto to England, the wines were fortified to prolong its shelf-life for the journey.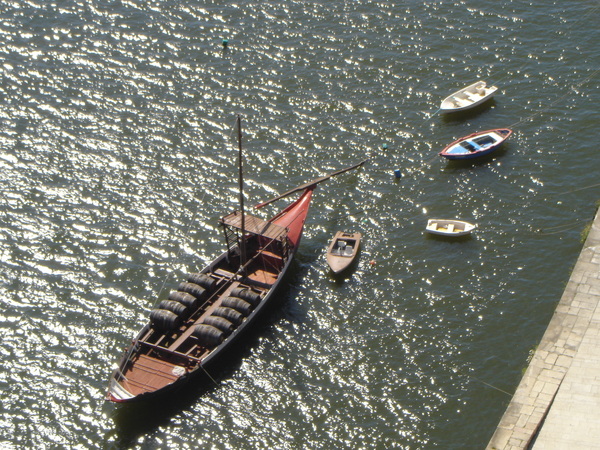 The wooden boat seen above, known as 'Rabelos' in Portugese, is traditionally used to transport barrels of Port wine down the Rio Douro for storage and aging in the caves of Vila Nova de Gaia.
When I did my post-graduate studies at Oxford, Port wine is an integral part of each dinner party. After attending the formal official functions and dinner organized by the Chairman of the SCR (Senior Common Room), all post graduate students would move onto the lounge of the Senior Common Room where Osborne's and Graham's tawny Port wine and ruby Port wine would be served at the post-dinner reception. Some of the biggest names in Port wine are actually English wine merchants, such as Graham, Dow, Sandeman, Osborne etc. You can visit the warehouse of these companies located along Rio Douro and do some Port wine tasting and join a guided tour through their production facilities and cellars.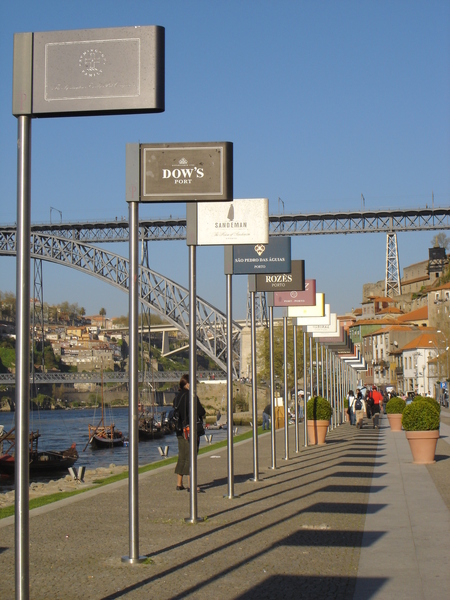 The long row of flag poles display the names of all Port wine merchants and producers in Porto.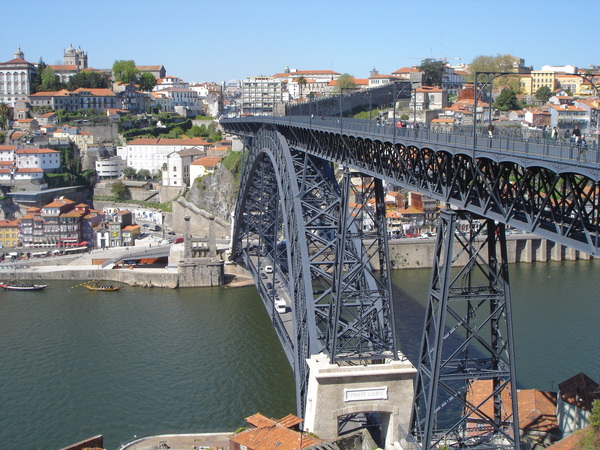 Ponte Dom Luis over Rio Douro, a metal bridge designed by Belgian engineer Teofilo Seyrig, an associate of Gustave Eiffel. The bridge was completed in 1886 and is now a pedestrian/metro railway bridge.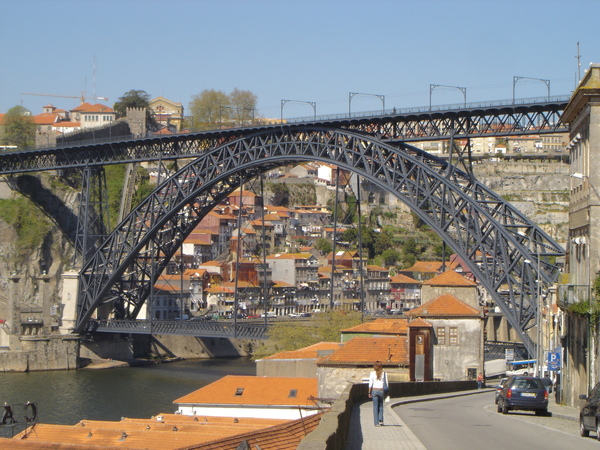 Rows of restaurants and pubs alongside the embankment of Rio Douro. Newly built Metro Porto runs across Rio Douro on metro tracks laid on Ponte Dom Luis bridge.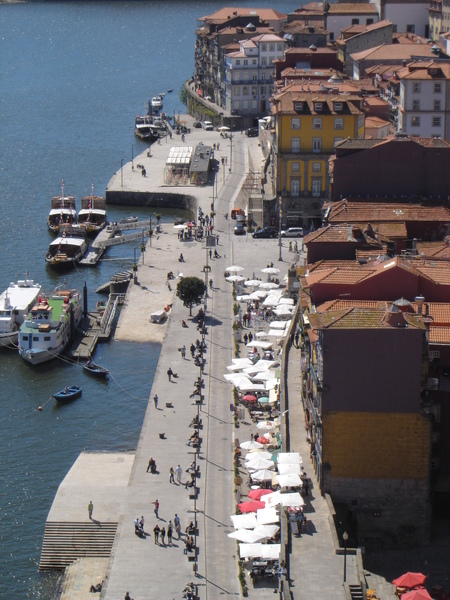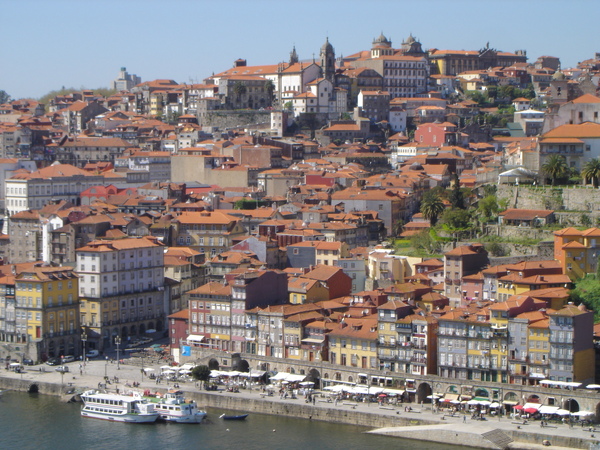 The historical centre of Porto is a UNESCO World Heritage Site.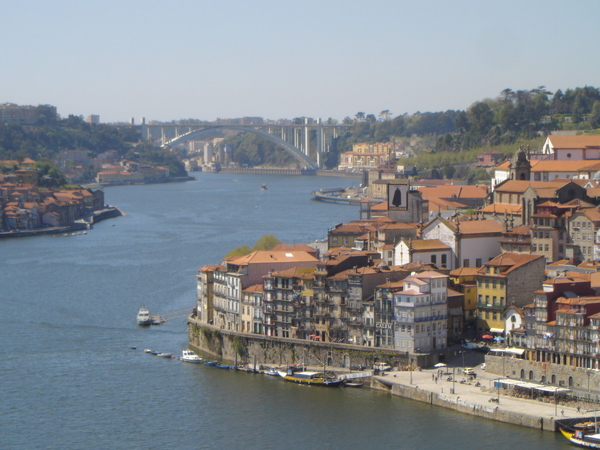 Beautiful Rio Douro seen from Ponte Dom Luis. Despite the messy city centre, and the nightmare of driving around its narrow streets, Porto is still a great place to visit, especially if you love good food and great wines. The city has an efficient public transport system comprising of a newly built metro system, trams, and buses.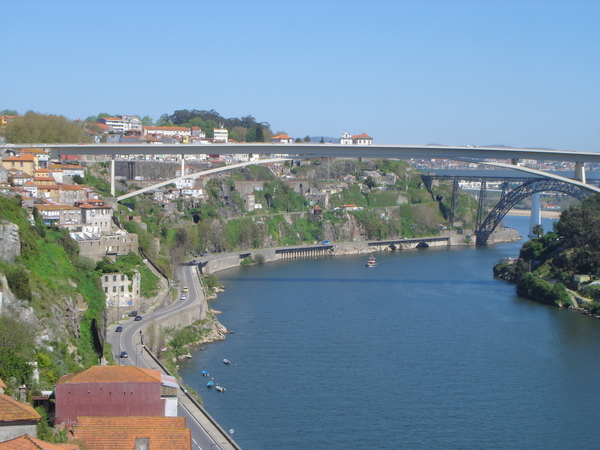 Copyrights 2009. All Rights Reserved. All text and photos by YC Cheng.