Andriake is the site of the ancient harbour of Myra, located about 5km away from present-day Demre. Today it is a small, peaceful harbour with a few small cafes and restaurants. In the summer, there are regular boat excursions to the nearby Kekova island and the pretty village of Simena. Personally I think the sceneries en route from Andriake harbour to Kekova are much more impressive and interesting than when coming from the direction of Kas.
In the winter, most of the traditional wooden gulets are on shore for maintenance and repair works, thus it was not easy to find someone willing to offer Kekova-Simena boat trips at an affordable price. Big boats will cost you at least 200 euro for a 2-3 hour tour - it's not worth it unless you have a group of 5 or 6 people to share the rental costs.
When I arrived at Andriake harbour, I did not really expect to find any boat trips to Kekova, but sometimes things happen when you expect them the least: a captain agreed to take me on a full-day tour of Kekova and Simena for just 50YTL on a small fishing boat. He probably finds it amusing that someone actually visits Demre and Andriake in the middle of January.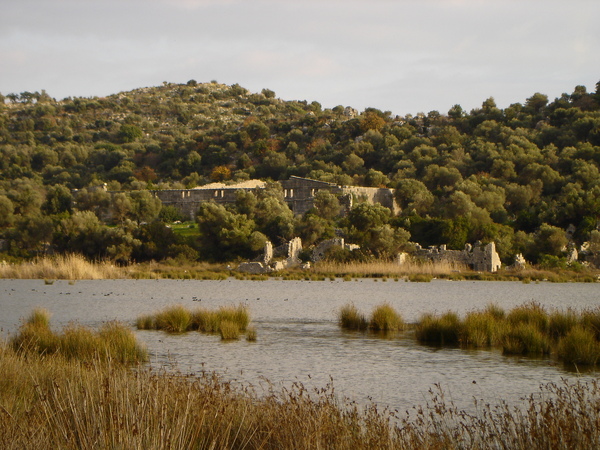 The ruins of the harbour town of Andriake.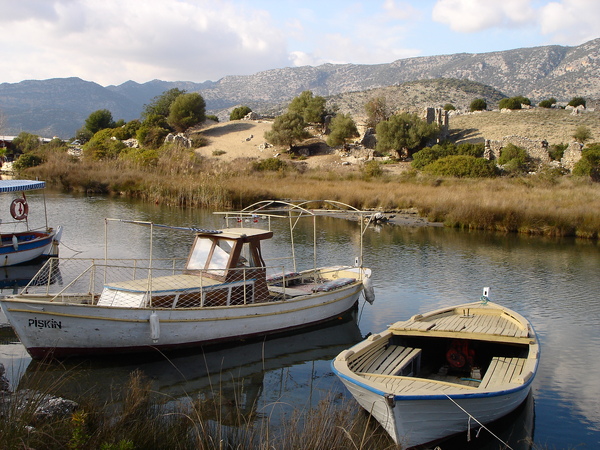 Little fishing boats lining the little canal that leads out to the main harbour.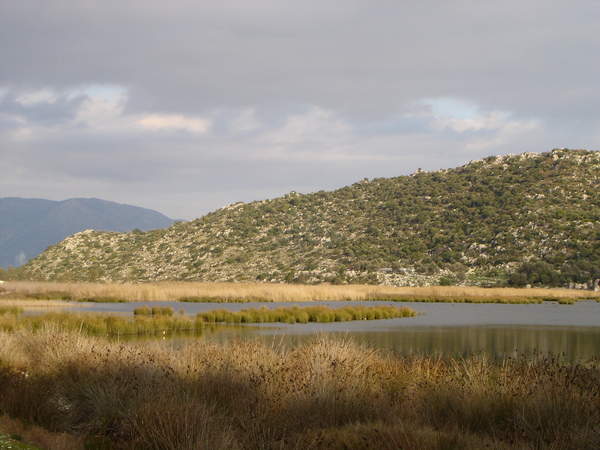 Wetland landscapes - a little bit unusual for Turkey's southern coast. The colours and the lights remind me so much of Connemara, Ireland, except for the olive grooves on the hillside.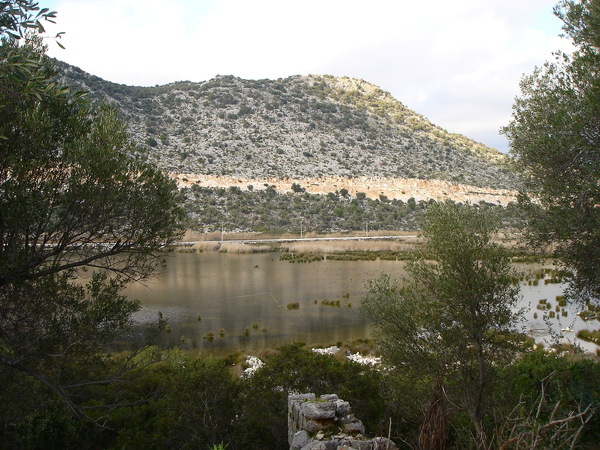 Excavation works of ancient Andriake has already begun, but the site is still accessible to all free of charge. In a few years' time, you probably have to pay 2YTL or more to visit the site.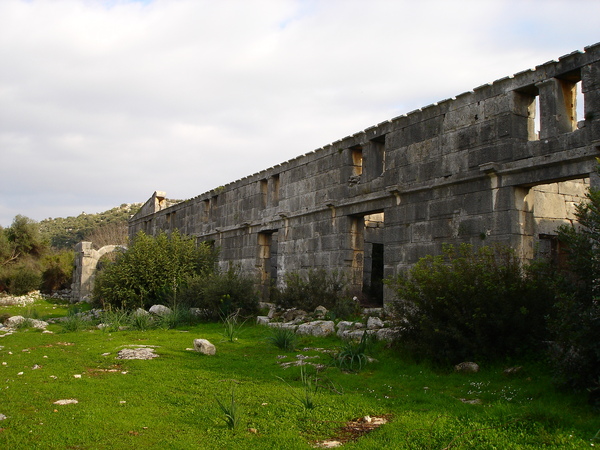 The Granarium of Andriake.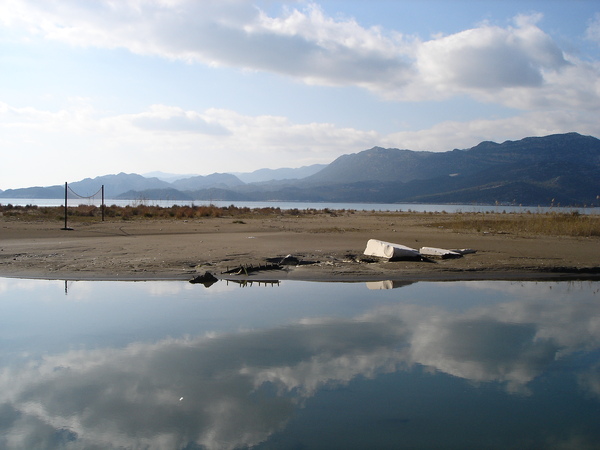 The sandy banks of the ancient harbour of Andriake; the coastlines in the background have more ancient ruins.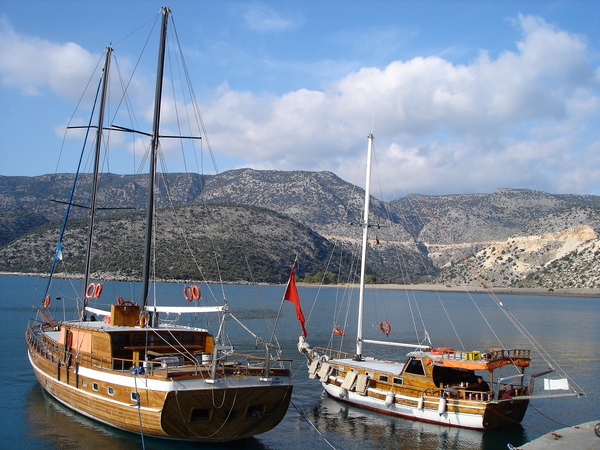 Traditional gulets in the modern harbour of Andriake.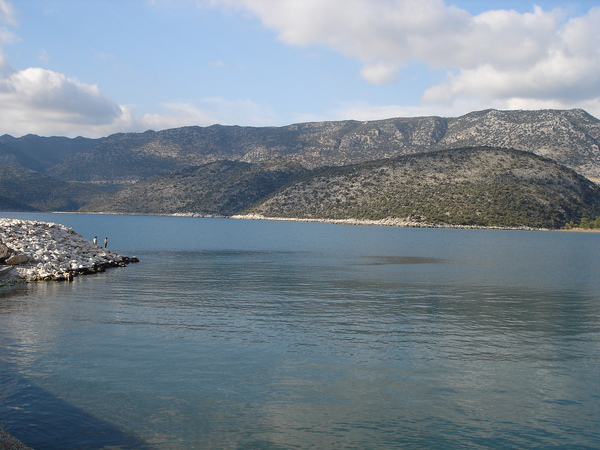 Views from the modern harbour. The famous sunken city of Kekova and Simena are just 30 minutes away from Andriake by boat.
Copyrights 2009. All text and photos by YC Cheng.