Here are some latest reviews of bus companies serving some of the more popular routes frequented by tourists visiting Turkey:
A) Istanbul - Ankara: Kamil Koc

At least a dozen companies serve this route and competition is fierce; in Dec 2008 I travelled from Istanbul to Ankara with one of my favourite Turkish bus companies, Kamil Koc. The journey took 6 hours and cost 40YTL. The price is about 5-10YTL more expensive than other bus companies; I tried to negotiate for some discounts, but to no avail: because the bus used for that particular departure is more up-market and spacious than ordinary buses; instead of the usual 2-2 seating arrangement, this particular bus adopts a 1-2 seating configuration. As a result, there are more legrooms and space between each seat, and it makes the journey much more comfortable. In addition, wireless internet is available on the bus if you have your own laptop with you, which allows passengers to surf the web during the journey. The in-journey snack service offers more options than what are otherwise available: cheese sandwiches, a wide selection of pastries and snacks as well as several kinds of fruit juice and other beverages.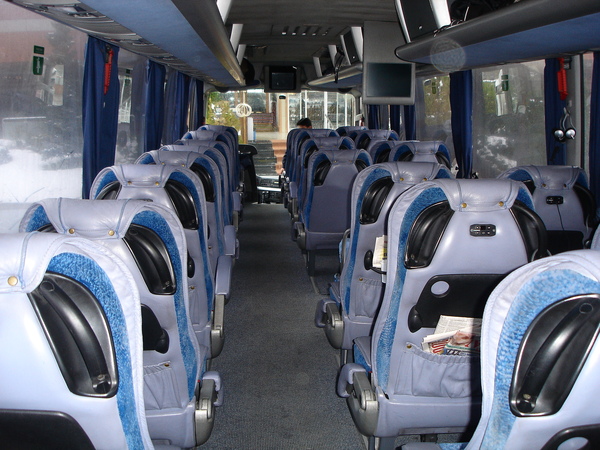 Given the additional leg room and the availability of free wireless internet in the bus, I think the difference of 5-8YTL is well worth it.
B) Antakya - Kayseri: Kent Turizm (8.5 hours, 35 YTL)

For those who crossed into Turkey from Syria and want to continue their journey to Cappadocia, the 20:30 departure from Antakya to Kayseri is a viable alternative to Nevsehir Seyahat's Adana - Nevsehir (Goreme) service. At least you don't run the risk of being dropped off in the middle of the night in the middle of nowhere (it seems Nevsehir Seyahat is notorious for dropping off their Goreme-bound foreign passengers prematurely at Nevsehir bus station and allow them to be 'coerced' into booking local tours and other travel-related services by a tour operator called 'Rock Town Tour' with office on the ground floor of Nevsehir's bus station.)
As far as I know, there are no tour operators (yet) at Kayseri's main bus station waiting to pounce on gullible foreign travellers to Goreme. Thus it seems a safer option to travel from Antakya to Kayseri instead, then wait for a hour or so for the 1 hour bus ride from Kayseri Main Bus Station to Goreme town centre (10YTL: in my opinion far too expensive for such short distance, but it seems there is a cartel in operation). In this case, at least you know you will arrive at your destination of choice for sure.
C) Goreme - Istanbul: Metro Turizm 20:00 departure from Goreme bus station, in Istanbul at 07:00 next day (45YTL)
- Since it was a friend of mine who travelled on this particular journey, I am not sure if this particular departure is operated by Metro Turizm itself, or the agent ticket in Goreme simply 'sells' passengers off to another bus company

D) Urgup - Konya: Ozkaymak Turizm, 3 hours, 20YTL including free shuttle-service bus (servis araci) from Urgup's bus station to Nevsehir bus station.
For this particular journey, although I bought the ticket at Nevsehir Seyahat's ticket counter in Urgup, the bus that I actually travelled with from Nevsehir to Konya is the vehicle of Ozkaymak bus company, based in Konya.
Some people might consider it bad practice for a ticket agent to 'sell off' passengers to another bus company, but in this particular case, there is no Nevsehir - Konya bus departing on that particular day at the time convenient to me. Thus they (Nevsehir) 'sold me off' to another bus company (i.e.Ozkaymak) instead. This is actually a common practice among Turkish bus companies, so one should not be too wary about that. At least 10 other Turkish passengers going to Konya were also 'sold off' to the same bus company. In case of doubt, enquire before hand which company's vehicle you will be travelling with.
E) Konya - Isparta (Konset Turizm, 4 hours, 27YTL)
It was the first time I travelled with Konset Turizm, and it probably won't be the last time. Their fleet of buses are new, comfortable and also offer free wireless internet on board. I am very pleased with their service.
Copyrights 2009. All text and photo by YC Cheng. All Rights Reserved.