Cascais is a popular seaside resort just an hour away from Lisbon by train. The town is most famous for its grand casino, sandy beaches and elegant yacht marinas. On weekends, the tree-lined streets of this quaint little town are full of expensive sportcars and sedans, while tourists from all over Europe stroll around the town centre and enjoy their day out in the sun.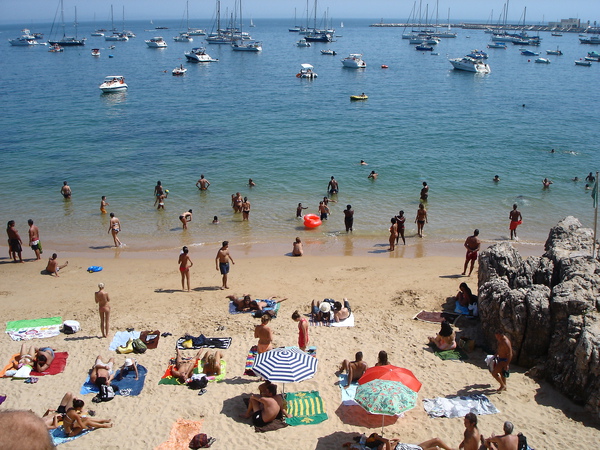 The presence of long swathes of soft white sandy beaches, crystal clear water and sunny blue sky all help to consolidate the position of Cascais as the leading resort of Portugal. Just take a quick walk around the town centre and it is immediately evident to anyone that this is a place for the well-heeded and the famous. Stylish shops and boutiques adorn the sides of the seaside boulevards, while posh hotels, cafes and restaurants all cluster around the centre of the old town doing brisk business.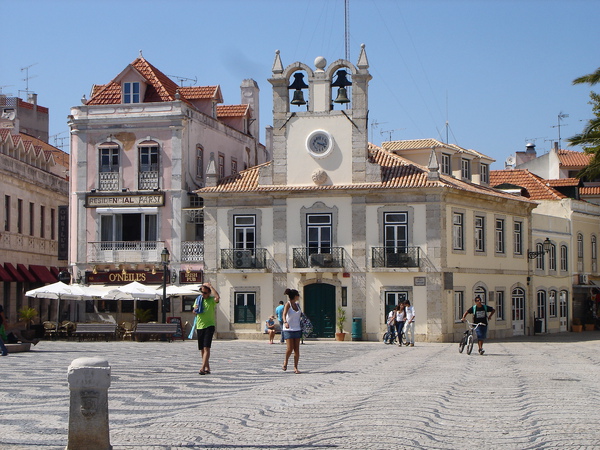 The town centre has a distinctively Portugese feel, with mozaic-pattern on all streets, small double-story churches with belfry, and an open town square directly facing the beach and the sea.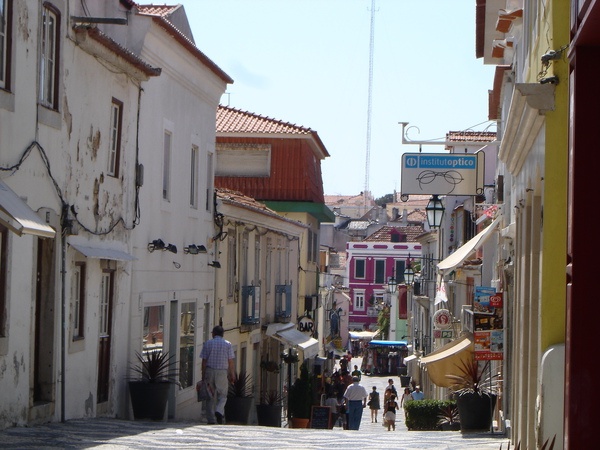 The good thing about Cascais is, although the town is apparently for the rich and the famous, the wholeplace is not as overbearing or commercialised as some places on the Cote d'Azur or in Italy. The town has retained a simple, down-to-earth charm which makes it all the more appealing to me.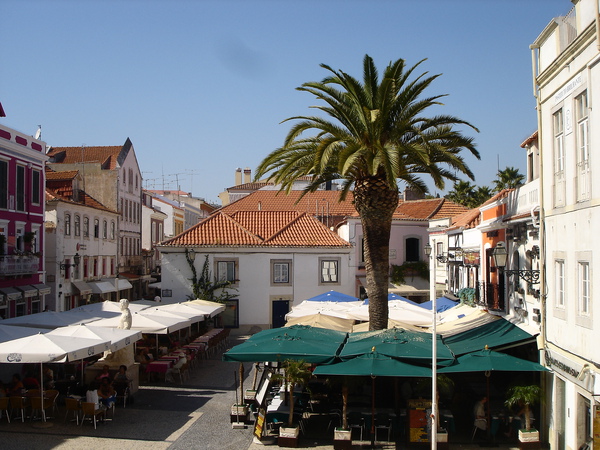 And the prices in Cascais are fairly down-to-earth too, compared to similar resort establishments in southern Europe. With its variety of restaurants offering Portugese, French, Italian, Chinese, even Indian cuisines, visitors are spoilt for choice. Very few places in Europe (with the exception of London) do have such a bewildering choice of restaurants available to please every palate.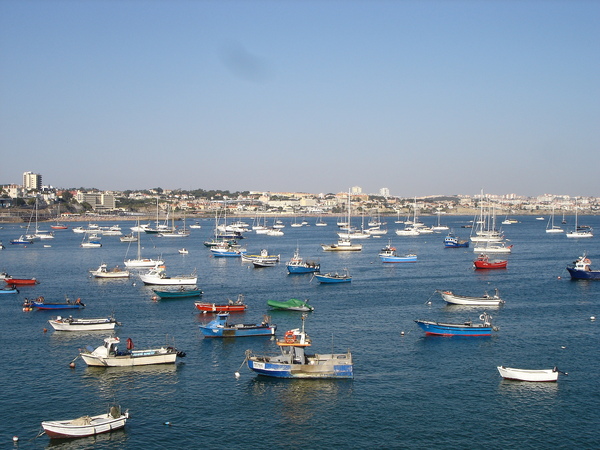 It is said that the casino featured inside Ian Fleming's first 007 novel 'Casino Royale' is inspired by the Estoril Casino in Cascais. Being one of the largest casinos in Europe, it was the gathering place for secret agents, royals in exile, and all sort of wartime adventurers during the Second World War in neutral Portugal.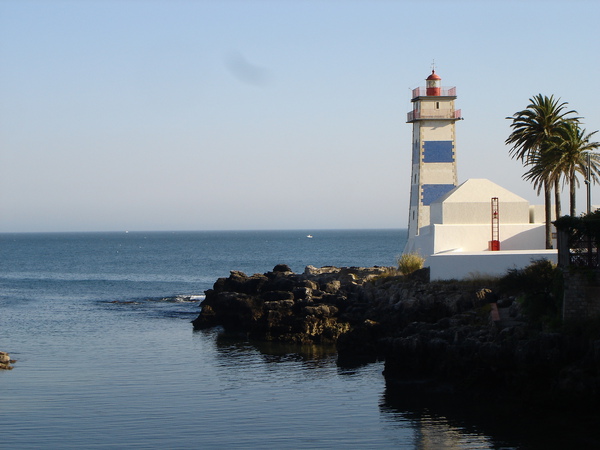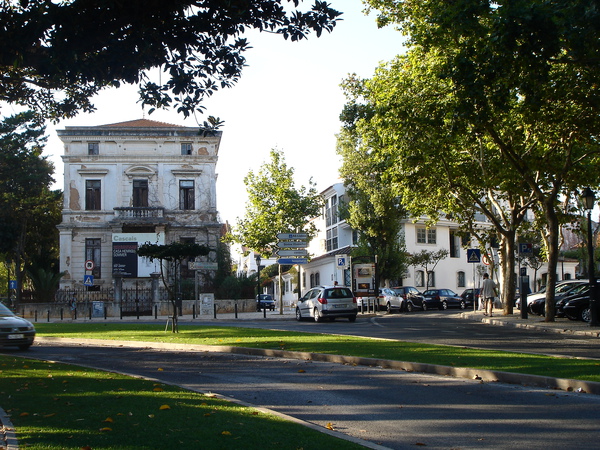 Easily accessible by train from Lisbon's Cais do Sodre station, Cascais is an ideal day-trip destination for those who are looking for a place to spend a nice afternoon on the beach or a bit of swimming in the ocean.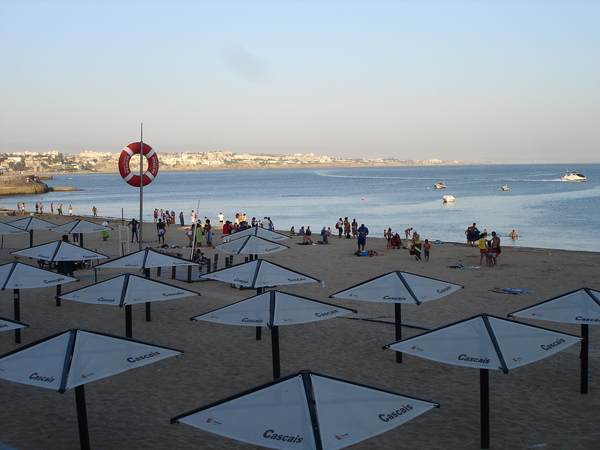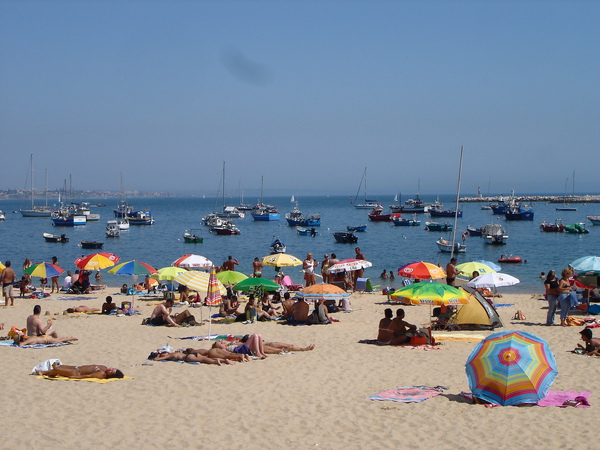 Copyrights@2011. All Rights Reserved. All text and photos by YC Cheng.