The ancient town of Lindos, with its Arcopolis perching above the hill, is one of the most popular tourist attractions on the island of Rhodes.
There are frequent buses (every 30 minutes) everyday in the summer from Rhodes Town to Lindos. The journey takes about 3 hours.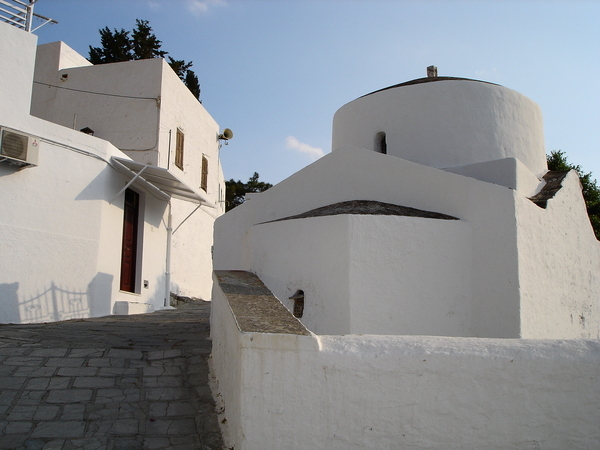 The bus stops at a small square at the entrance to the Old Town. There are stairways and paths that lead to the beach and the seaside taverns.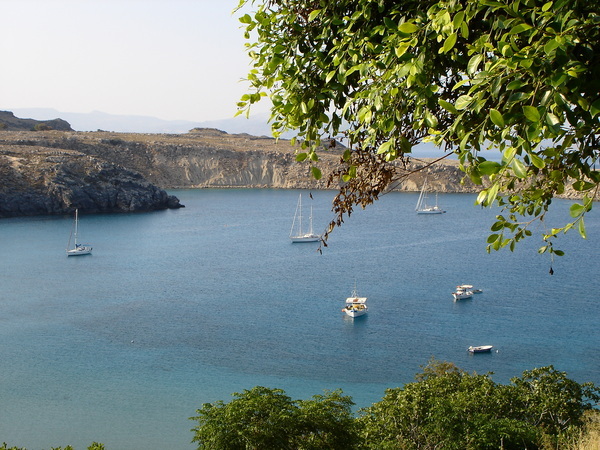 The view of Lindos Bay from the top of the Old Town. In the summer, you can also arrive at Lindos by boat from Rhodes Town. Several private companies offer boat trips that vary in duration and prices. Most of them have ticket kiosks along the Mandraki Harbour promenade, near the Colonnade (near to the National Bank of Greece building). The boats will stop en route at Faliraki to pick up more passengers. You can book the tickets directly at their kiosks at the Harbour.
Streets of Lindos are built along steep hillside, it is imperative to have a good pair of walking shoes with you. In the centre of the Old Town, numerous cafes, bars, souvenir shops, and restaurants await the arrival of tourists. The streets are narrow and sheltered by canopy set up by roft-top cafes that offer a splendid view of the sea.
If you have time and energy to spare, walk up the hill to visit the famous Arcopolis of Lindos. Unfortunately I do not have any picture of Arcopolis here, because when I got there, it was almost closing time. The path up the Arcopolis could be very slippery, be careful and make sure you hold on to the hand rail if necessary. While I was walking up the hill, I saw some people carrying a stretcher down the hill. It seems a female tourist had injured herself while walking uphills and emergency medical attention was required.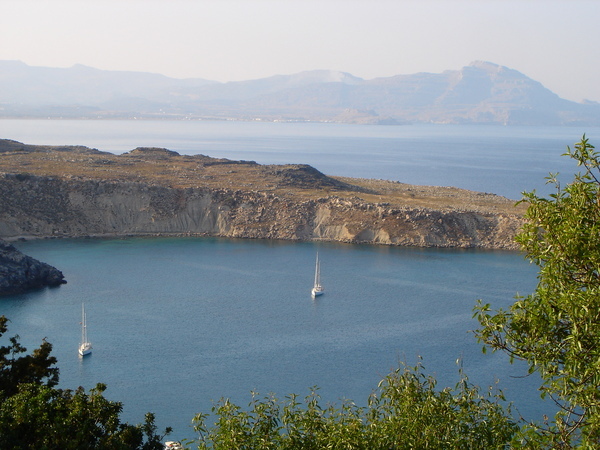 Copyrights 2008. All text and photos by YC Cheng. All Rights Reserved.