To those who are not familiar with Greece and the Greek islands, Santorini is the so-called 'Pearl of the Aegean'.
For me, the honour goes to Lesvos, a much bigger yet lesser known island in the Northern Aegean, close to the Turkish coast. Its unpretentious beauty immediately struck me the moment I disembarked at the island's capital town, Mytilini.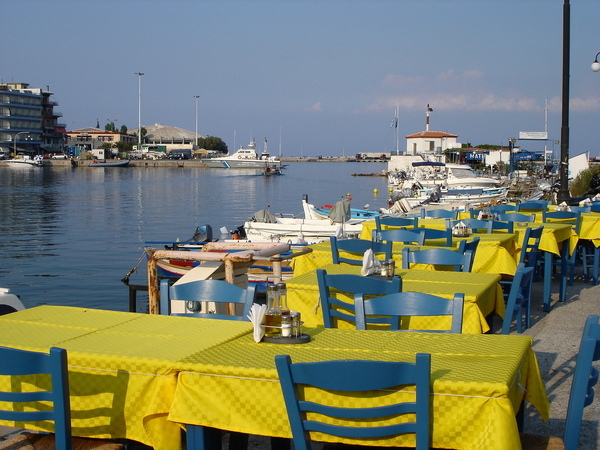 The harbour front of Mytilini - if you like seafood, Mytilini is the right place for you. Fresh catch from the sea are available at reasonable prices all along the harbour front.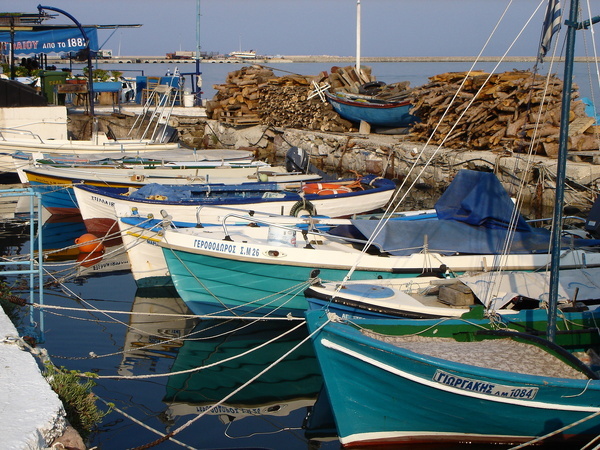 Picturesque fishing boats waiting in line in the harbour. On Lesvos, an island far away from the standard tourist route, you get the opportunity to see how daily life on a Greek island is like. Despite being relatively unknown to overseas tourists, Lesvos has a lot to offer in terms of culture, history, and scenery. The island is the birth island of famous ancient Greek poetess, Sapphos. It is also home to a university, and is well known among the Greeks for its culinary traditions.
After spending a few days on the island of Chios and stuffing my suitcase with jars and bottles of skincare creams, lotions and shampoos from the local store, I decided to travel northwards to Mytilini. To get a room in Mytilini proved harder than I thought: after calling at least 7 or 8 hotels and guesthouses, finally I managed to get a room for the next 3 days.
The problem with arriving without a reservation is, the ferry from Chios arrived at Mytilini shortly before 11pm, and it is advisable to reserve at least one night's accommodation unless you enjoy dragging your suitcase through the narrow cobblestone lanes in the middle of the night in search of a roof over your head.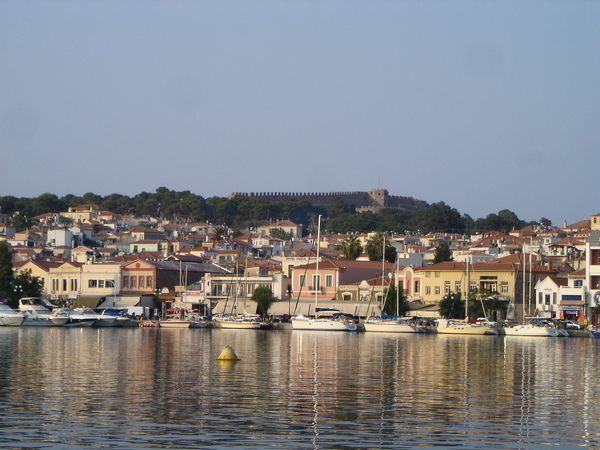 The view of Mytilini harbour from the balcony of my hotel.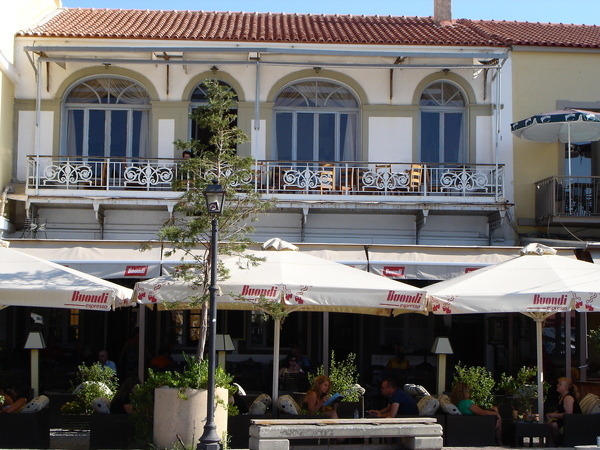 The town centre of Mytilini is full of pretty two-storey houses and lots of cafes. Due to the presence of a large number of students, Mytilini has a lively night life. In the evenings, young people fill the local cafes and bars, and enjoy the warm summer nights amidst the beat of trendy Greek pop music.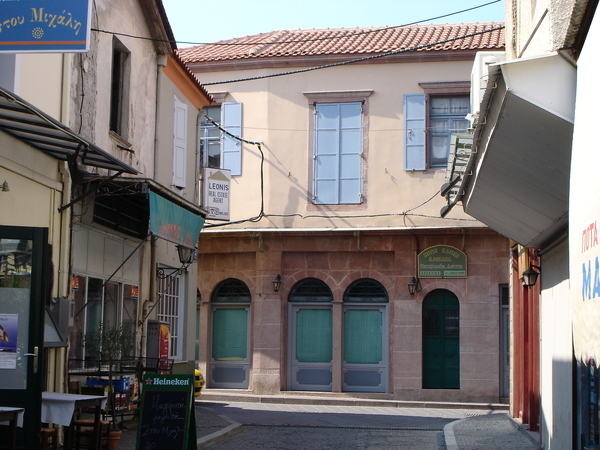 A quaint little back street on a quaint August afternoon. The majority of visitors to Lesvos are Greeks from other parts of the country. Occassionally there are some foreign visitors from other European countries. Asian tourists are nowhere to be seen.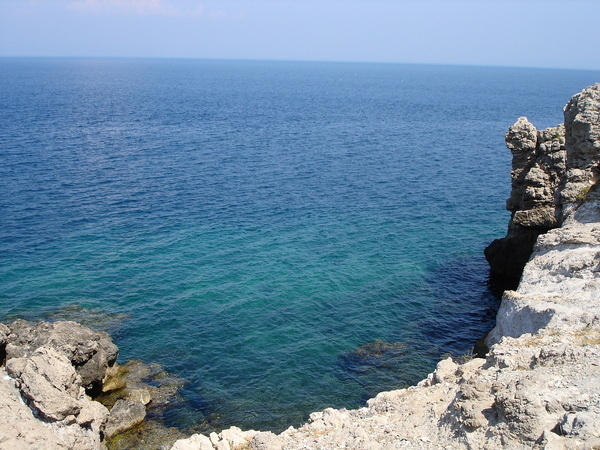 Pretty Aegean near Mytilini. Just a few minutes' walk from the town centre, nature and beautiful sea await you.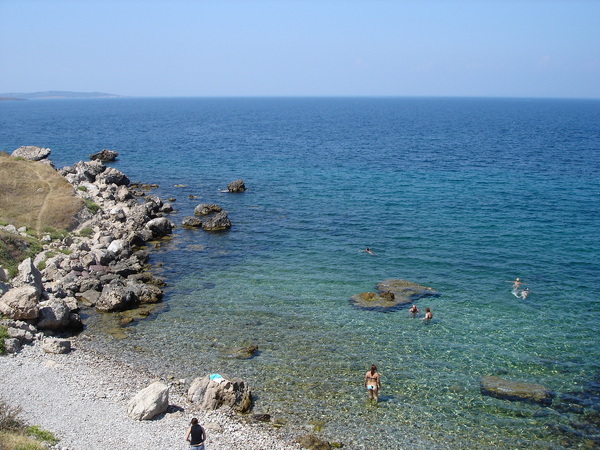 Locals enjoying a swim in the Aegean on a hot (38 degrees Celsius!) August afternoon.
Copyrights 2008. All text and photos by YC Cheng. All Rights Reserved.