Most people from outside of Turkey know about Konya because of the Mevlana Sect, the Whirling Dervishes and the 'Sema' dance ritual. The reason I decided to visit Konya has however less to do with the Mevlanas. Being an industrialised city (for Turkish standard at least), Konya is famous within Turkey for its religious conservatism. I am curious to find out if this is true: the best way to find out is to visit the city on my own.
My first impression of Konya is a favourable one: the people in the city are friendly and they help you find your way without asking anything from you (unlike their notorious neighbours in Cappadocia).
Tourist Attraction No. 1 in Konya: the Mevlana Museum (Entrance: 2 YTL as of 01/2009) The fact that in Konya, everybody paid the same price for museum entrance regardless of your nationality, gives me an even better impression about this city.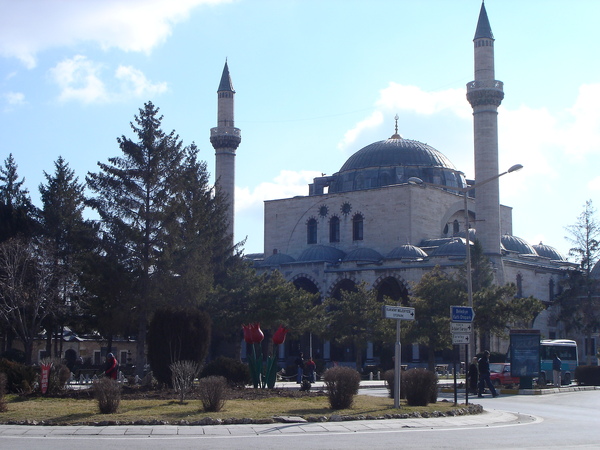 Inside the Courtyard of Mevland Museum and the entrance to the Tomb of Mevlana Celebi and his disciples.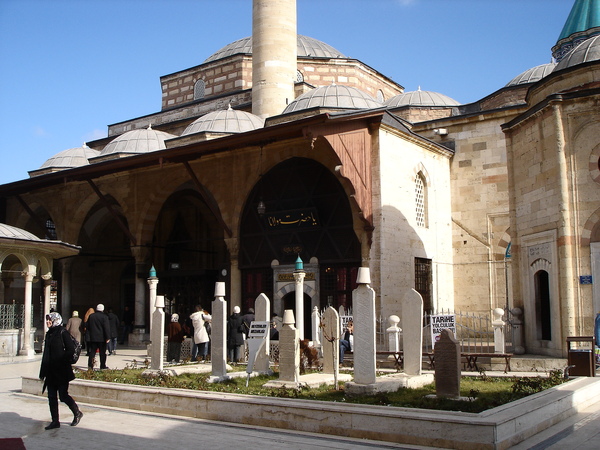 For an industrial city, Konya has quite a lot of well-preserved islamic-historical buildings throughout the city centre, including Aladdin Hill in the centre of the city, easily reached from the big Otogar (Main Bus Station) 30minutes outside of the town centre by tram (Tram No. 2: University - Aladdin). Right now there is only one circle line (Tram No. 2) which serves the important route Otogar - Aladdin, but a second line is under construction.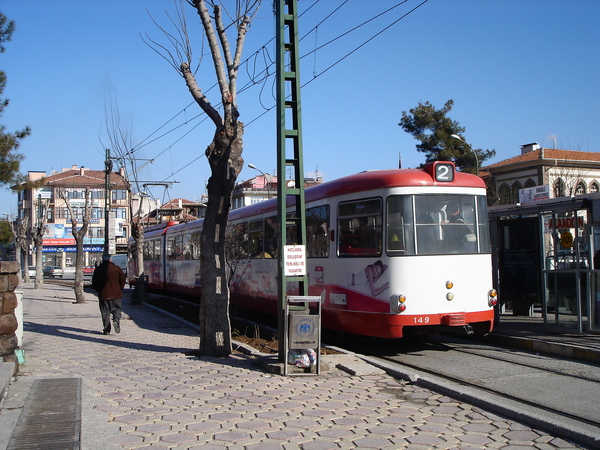 Most hotels are located on Mevlana Caddesi or in the small side alleys off Mevlana Caddesi, near the Mevlana Museum.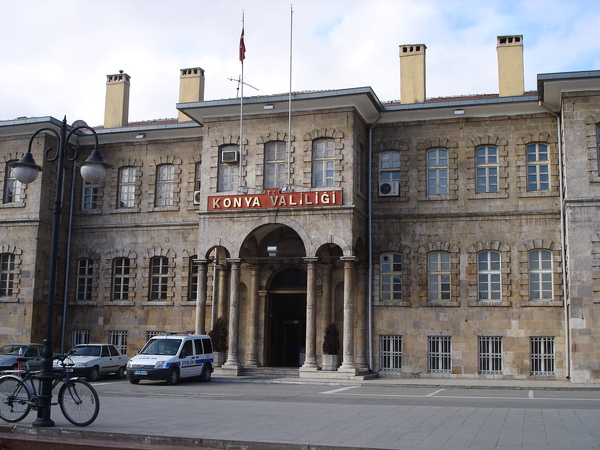 Konya's City Hall. on the Mevlana Caddesi on the way to the Mevlana Museum.

Every Saturday at 20:00 there is a free performance of Sema dance at the Sema Salonu (Sema Hall) inside Konya's Municipal Cultural Centre, (Konya Büyükşehir Belediyesi Mevlana Kültür Merkezi) located about 1km away from the Mevlana Museum.

Copyrights 2009. All photos and text by YC Cheng. All Rights Reserved.